EXCLUSIVE: Jinga closes deal with MPI/Dark Sky Films for comedy-horror.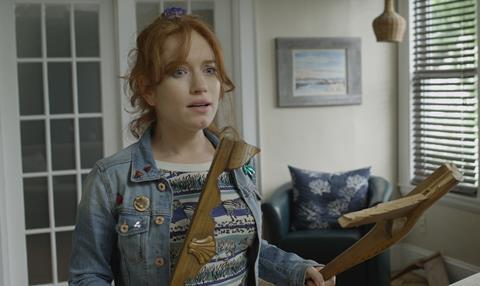 Genre sales specialist Jinga Films has sold Kyle Rankins' comedy-horror Night Of The Living Deb to MPI/Dark Sky Films for North America.
The home entertainment release is due for September in 2016.
Maria Thayer (Forgetting Sarah Marshall), Michael Cassidy (Argo) and Ray Wise (Robocop) star in the rom-zom-com about a one night stand that evolves into a zombie apocalypse in which a mismatched couple discover that the only thing scarier than trusting someone with your life is trusting them with your heart.
Icon Films are distributing the film in the UK following its world premiere at FrightFest. Icon previously released Rankin's debut feature Infestation in 2010.
"Night Of The Living Deb is America's answer to Shaun Of The Dead," said Jinga's Julian Richards, "and with recent titles such as Deathgasm and Southbound we are pleased to be in business again with MPI/Dark Sky Films."
Previous Jinga titles released by MPI/Dark Sky Films include Gnaw, Para Elisa and The House At The End Of Time.