Other Gulf territories aim to be major players in the international film industry. Mohammed Rouda reports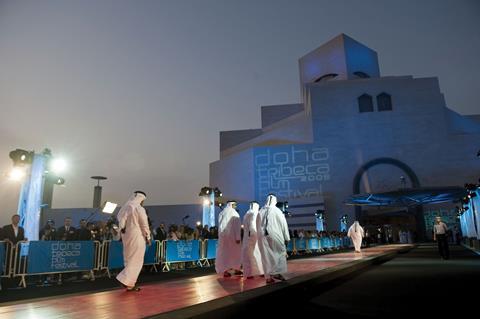 Several of the other Gulf states are adopting different methods to kick-start their film industries - with mixed results.
Qatar followed Dubai and Abu Dhabi and launched its own international film festival last year. In collaboration with New York's Tribeca Film Festival, the first edition of the Doha Tribeca Film Festival was held in late October 2009. During the four-day event, several Qatar-backed projects were announced including the $150m Mohammed, to be wholly financed by the Qatar-based Al Noor Media Group, headed by Ahmed Al Hashemi.
In Bahrain, a wave of feature film-making has taken the region by surprise, pioneered by producer-director Bassam Al Thawadi, whose most recent film is A Bahraini Tale.
Even Saudi Arabia, a country which bans film releases and any type of theatrical entertainment, has seen the production of six features between 2006-09. They include Abdullah Al Muheisen's Shadows Of Silence, Abdullah Abo Talib's Forgotten Village and Izidore Musallam's Keif Al Hal, which was the first quality Arabic film to be financed by Saudi businessman Al Walid Bin Talal's pan-Arab film and TV outfit Rotana.
Arguably, the international ambitions of the nascent UAE film industry of Dubai and Abu Dhabi have suffered from the tussle for pre-eminence between the two city states. The region now has two film centres, two production and training workshops, two partnerships with US film schools, two festivals for locally produced pictures and two international film festivals competing to attract the same visitors, talent, premieres, projects and finance.
"The competition between the two cities is all well intended and it's really like two brothers who care for each other," is how one source puts it. "Except that one has more money to spend, while the other has more financial troubles to deal with."
Indeed the 2008 launch of the Abu Dhabi Media Company's $1bn content creation fund, Imagenation Abu Dhabi, has already yielded development and financing deals with international outfits including Hyde Park Entertainment, Parkes/MacDonald Productions and National Geographic in the US and the Media Development Authority in Singapore. Dubai has yet to make such inroads into international production.