Dir/scr: Gina Prince-Bythewood. US. 2014. 116mins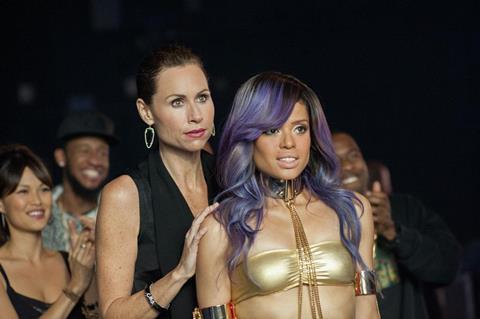 The sheer up-and-coming star power of Gugu Mbatha-Raw (who made such an impact in Amma Assante's excellent Belle) is the driving force in Gina Prince-Bythewood's music-industry melodrama, a rather watchable film that is reminiscent of The Bodyguard (sans the stalker sub-plot) that also works well as warm-hearted romance with soap opera elements.
At heart it is a rather old-fashioned love story that makes strong points about simplistic sexualisation of young women in the music business while also reinforcing romance over sex.
Beyond The Lights – a rather unmemorable title in truth – screened at Toronto and is set to open in the US in November, and if handled well could attract an audience, especially if marketing makes the most of its music world backdrop, rather old-fashioned romance and Mbatha-Raw's charisma. Writer/director Prince-Bythewood (who made Love And Basketball) has come up with a rather old-fashioned romantic-drama that looks good, snipes nicely at the crassness of the music biz and hits the high notes when it comes to the tentative romance between Mbatha-Raw's young singing star and Nate Parker's gentle cop.
The film, though, may confuse the audience who see its trailer with its opening scenes in dank and gloomy London of the 1990s, where wild-haired school-girl Noni (India Jean-Jacques) belts out a beautiful version on Nina Simone's Blackbird at a talent contest. Her determined mother (Minnie Driver) is angry that she only comes second, which sets the scene for the rest of the film.
Fast-forward several years and grown-up Noni (Mbatha-Raw), all tight clothes and a purple weave, is collecting a music biz award, having had a series of hits with rapper boyfriend, Kid Culprit (Colson "Machine Gun Kelly" Baker). But all is not well with her, and back in her high-rise suite she sits out on the balcony and mulls over jumping. She is saved, however, by good-natured Kaz (Nate Parker), an LAPD officer assigned to guard her room.
There is a mutual attraction, and while reluctantly agrees to go along with the agreed line that she slipped while on the balcony, they both become obsessed with each other. He is being groomed for political offer by is cop father (Danny Glover), but he is drawn to this feisty yet rather troubled young woman, much to the annoyance of her manager mother who only has eyes on Noni's solo album rather than her daughter's well-being.
The pair begin a tentative and delicate romance – they go for drive through chicken and watch planes fly overhead while parked near the airport – and while the paparazzi gather around both begin to doubt the direction the ambitious parents are pushing them. The fact that he has a splendid six-pack and she is extremely attractive certainly helps matters. The expected romantic cliché boxes are all ticked rather nicely – including a nicely staged escape to a beachside cabana when the re-introduction of her curly locks – though Prince-Bythewood almost goes a step too far with the super-schmaltzy final scenes back in London…plus Kaz is decked out in an ill-advised cardigan.
Yes the film is overly soap opera-ish at times and veers close to tackiness, but at heart it is a rather old-fashioned love story that makes strong points about simplistic sexualisation of young women in the music business while also reinforcing romance over sex. Gugu Mbatha-Raw continues to be a real talent to be relished and is sheer perfection here as a young woman trying to please those around her but also desperately trying to find a way to be honest to who she is. She works well with the engaging Nate Parker who has the far less showy role but convinces as an honest young man who re-thinks his own ambitions when he falls in love.
The music is less than memorable at times – though the importance of Nina Simone and her song Blackbird is nicely stressed – but Gina Prince-Bythewood keeps the film bold, bright, breezy and always watchable.
Production companies: Undisputed Cinema, Homegrown Pictures
International sales: Relativity Media, www.relativitymedia.com
Producers: Stephanie Allain, Ryan Kavanaugh, Amar'e Stoudamire, Reggie Rock Bythewood
Executive producers: Tucker Tooley, Matt Alvarez, Robbie Brenner, Ron Burkle, Jason Colbeck
Cinematography: Tami Reiker
Editor: Terilyn A. Shropshire
Music: Mark Isham
Production designer: Cecilia Mantiel
Main cast: Gugu Mbatha-Raw, Nate Parker, Minnie Driver, Colson Baker, Danny Glover, Darryl Stephens, Elaine Tan, Isaac Keys, Tyler Christopher, India Jean-Jacques