A new 4k restoration of David Lean's classic love story will be released theatrically in November.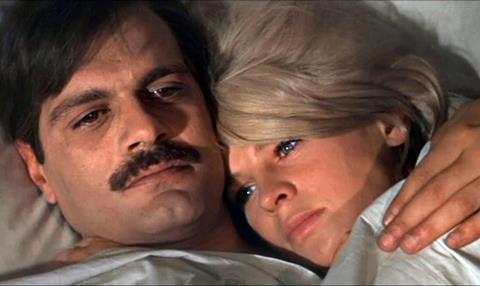 The BFI has unveiled a newly-cut trailer for its remastered version of Doctor Zhivago, which will arrive in UK cinemas on November 27.
The new 4K digitial restoration is part of the organisation's upcoming season BFI LOVE, which is set to run Oct-Nov 2015 and will also include screenings of Brief Encounter, True Romance and When Harry Met Sally.
The new trailer was commissioned by BFI and Warner Bros. and was created by marketing agency Ignition Creative.
Doctor Zhivago follows previous BFI and Warner Bros. re-releases including Blade Runner: The Final Cut, The Shinning, and 2001: A Space Odyssey, which were released as part of previous BFI seasons, Sci-Fi and Gothic.
David Lean's epic romance was originally released in 1965 and won a total of five Academy Awards from ten nominations.