WRITER-DIRECTOR: Billy Lumby discovered cinema through the likes of Buñuel, Tarkovsky, Godard and Lynch while bed-ridden with an illness for several months as a teenager.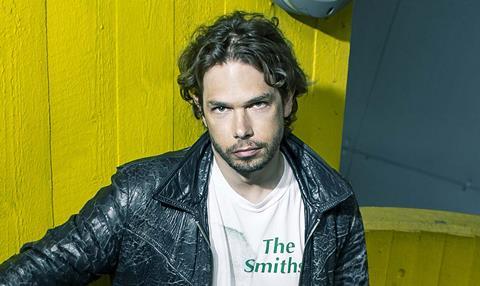 Click here for more Stars of Tomorrow
Unable to get into film school, he took the practical route, working as a creative assistant to film-makers such as Harmony Korine, Derek Cianfrance, John Hillcoat and Oscar-winning editor Angus Wall.
He also made his own shorts, the first of which, Suspended Animation, was an abstract tale about Walt Disney waking from cryogenic slumber.
Lumby has consistently put all of his creativity and enterprise into his short films.
For 2011's God View, he conceived and built a body rig that could be attached to his lead actor to provide a unique camera viewpoint. The end result was broadcast on TV in France, Spain, Switzerland and across Africa, as well as being Bafta-longlisted in 2012.
In 2015, he made Samuel-613, which was commissioned by Dazed & Confused magazine and told the story of a disenchanted young man in London's Hasidic Jewish community.
Lumby is particularly proud of the fact the short is one of the few modern films in authentic Yiddish. The film won UK Jewish Film's $13,000 (£10,000) Pears Short Film Fund prize and was Bafta nominated this year.
In 2015, he was selected for Creative Skillset's Guiding Lights mentoring scheme and paired with High-Rise director Ben Wheatley, who he describes as a "very down-to-earth auteur".
Lumby is now working on his debut feature, which will focus on schizophrenia.
He says: "There's a lot of cinematic potential. I'm interested in telling stories about under-represented characters in society."
Contact Billy Lumby info@billy.fm