Dir: Gilles Marchand. France-Belgium. 2009. 104mins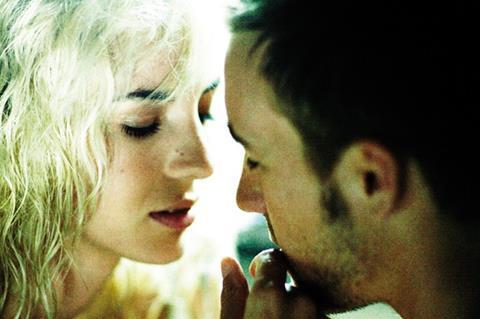 Gilles Marchand's eagerly awaited second feature is an intriguing genre thriller blending real-life with virtual reality game footage that never lives up to the promise of its premise. While Marchand creates an effective mood of mounting menace and sexual tension, the story doesn't deliver any satisfying payoffs and the CG alternate world of the video game isn't as immersive or captivating as it needs to be.
The first 45-minute set-up is smart and seductive, especially when the avatars start controlling the real-life people.
The film's sex appeal - revolving around rising French screen goddess Louise Bourgoin - and timely story about internet abuse should help score sales. Distributors will also have plenty of marketing hooks to hang it on from Bourgoin's lower back tattoo to the images of online autre monde Black Hole; it could also generate a wicked trailer. Theatrical audiences, however, will feel let down and it's too tame to entice the hardcore Gaspar Noe/Pascal Laugier fanbase.
The lead character in the story, Gaspard, is played by fine young French actor Gregoire Leprince-Ringuet (also in Tavernier's competition entry The Princess Of Montpensier). One balmy summer in a picturesque town on the south coast of France, he is engaged in a romance with the lovely Marion (Etienne) and it is she who encourages him to keep a lost mobile phone that they find at the beach.
The couple decides to track the owner of the phone, a beautiful woman called Sam (Bourgoin) who keeps getting calls and text messages from someone called Dragon. But their investigation leads them to discover Sam and Dragon trying to kill themselves with exhaust fumes in a car; while Dragon is dead, they rescue Sam, a gorgeous blonde (real name: Audrey) with whom Gaspard becomes obsessed. She leads him into a webworld called Black Hole where he seeks out her avatar (Sam) and plots to seduce her. But when he crosses paths with her dangerous brother Vincent (Poupaud), he realises that he has bitten off more than he can chew.
The first 45-minute set-up is smart and seductive, especially when the avatars start controlling the real-life people. But the film loses the plot as it meanders towards an unsatisfying finale in which Vincent lures Gaspard into a predictable trap. Marchand and his screenwriting collaborator Dominik Moll (the two co-wrote Moll's With A Friend Like Harry and Lemming) display plenty of ambition but that cannot make up for the holes in the narrative nor the weak characterisation of the Sam character who remains infuriatingly enigmatic throughout.
And while the world of Black Hole (and its in-site destinations Black Heaven and Black Beach) might be impressive for an independent production, audiences will expect more sophisticated visuals now that Avatar has raised the bar.
Production companies: Haut Et Court, Versus Production
International sale:s Memento Films International
Producers: Carole Scotta, Caroline Benjo, Simon Arnal, Barbara Letellier
Screenplay: Gilles Marchand, Dominick Moll
Cinematography: Celine Bozon
Production designer: Jeremie Stez
Editor: Nelly Quettier
Music: Anthony Gonzales, Emmanuel d'Orlando
Main cast: Gregoire Leprince-Ringuet, Louise Bourgoin, Melvil Poupaud, Pauline Etienne