A follow up to Butch Cassidy And The Sundance Kid, Mateo Gil's second feature is currently shooting on location in Bolivia.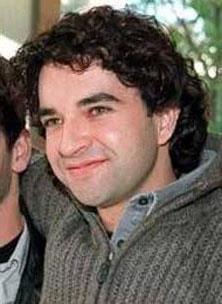 It is hard to believe Blackthorn is only Mateo Gil's second feature as director, coming 11 years after his debut Nobody Knows Anybody. Since then he has cemented his place as one of the most respected scriptwriters in the industry having worked alongside Alejandro Amenabar on all his Spanish-language films, including Oscar winner The Sea Inside, and English-language historical drama Agora, which took $30m at the local box office last year.
Mateo Gil's second directorial feature was actually intended to be a hard-hitting drama set in Mexico called Pedro Paramo, based on a novel by Juan Rulfo about a man who goes in search of his father considered to be an unscrupulous murderer. It was to be a co-production between Spanish outfits Aiete-Ariane Films, Take 2000 and Sogecine, but fell through three years ago due to lack of financing.
"Once Pedro Paramo stopped, Mateo and I began discussing the script for Blackthorn, which had been presented to us by its writer Miguel Barros, whom Mateo already knew and liked," explains Andres Santana, head of Madrid based Aiete-Ariane Films.
Barros had already worked as an assistant director on David Trueba's award winning film The Good Life and directed the documentary Los Sin Tierra when he began writing the script for Blackthorn in 2004 after travelling across Bolivia on horseback meeting all sorts of interesting characters, including cowboys.
"Barros decided it would be interesting to do a western with an old American guy named James Blackthorn living a quiet life in Bolivia, but who is concealing his real identity as the famous outlaw Butch Cassidy, presumed dead in the early part of the 20th century," explains Ibon Cormenza, head of Barcelona based Arcadia Motion Pictures, who joined the project last year as co-producers.
In the film Blackthorn decides he wants to return to the US to die, but when he collects his money from the bank, he is shot at by a young Spanish miner named Ernest Apodaca, and his horse runs away with the money. He decides to track down Apodaca to kill him, but instead gets persuaded by the young man to work with him to rob his mining company.
"One of the things that I like most about the Western is that it's a truly moral genre," says Gil. "The characters face life and death, and other very important matters, such as loyalty, courage, treachery, friendship and even love in very pure and simple terms. The decisions they make are not only very dramatic, but set examples. What more can you ask from a film?"
Cormenzana adds: "Blackthorn is a lot more than a Western and action adventure film. It also talks about how ethics disappear with modern times, about how to accept getting older, while maintaining a young and free spirit. All this seen through the eyes of Mateo; a great and talented director with a European vision of a truly American story. There is definitely a sense of excitement, especially in Spain, to see what Blackthorn will be like."
Nick Nolte was originally considered for the role of Blackthorn, but Gil was convinced that renowned playwright/actor Sam Shepard was a perfect fit for the part.
Spanish actor and Gil's lifelong friend Eduardo Noriega, who also starred in Nobody Knows Anybody and Thesis, plays Ernest, whilst the remaining key cast includes Stephen Rea (a friend of Shepard) who plays Sheriff McKenley, an old nemesis of Butch Cassidy, and Magaly Solier, best known for her role in Claudia Llosa's Oscar-nominated drama The Milk Of Sorrow, who plays Blackthorn's girlfriend.
When it came to shooting locations, everyone involved was determined to film on location in Bolivia, but as Aiete-Ariane's Santana concedes "While the landscape is powerful, the local film industry is almost non-existent."
The producers had to draft in electrical equipment from Uruguay, using crew from Argentina, Uruguay, Bolivia and heads of department from Spain. Shooting was intended to start back in December last year, but was delayed by the rainy season and so only began on April 5.
The team are scheduled to shoot for seven and a half weeks in Bolivia, mostly in La Paz, Uyuni and Potosi, to cover jungle, desert and salt plain landscapes, and were originally planning to then decamp to Ciudad De La Luz studios in Alicante, Spain for two weeks, but this now appears unlikely.
"We had thought about it but we realised it was a bit absurd to come all the way back to shoot interiors in Spain, and so instead we managed to find natural interiors in Bolivia during the preparation of the film," says Santana.
In terms of financing,30% of the project's £5m budget is made up of private equity from Manto Films AIE, a Spanish private finance company which handles equity and tax shelter investment in film projects. The money will be invested through the Spanish government's 18% tax credit scheme, introduced last year, which allows companies registered in Spain to reduce the tax bill on their annual profits by 18% if they invest in local film projects.
"It is very hard to persuade private investors to use the credit because the law on how to access it is not clear and most Spanish companies are very risk averse at the moment. It is only really possible through personal relationships," explains Cormenzana, who had already worked with Manto Films on Roberto Santiago's comedy Are You There?, currently in post.
About 35% of the budget comes from local subsidies, including the new national film fund provided by Spain's film institute, the ICAA (Institute of Cinematography and Audiovisual Arts), and potentially the Valencia regional fund, although this is dependent on them shooting at the Ciudad De La Luz studios.
Another 35% has been made up by selling the TV rights to Spanish public broadcaster TVE and Canal +. TVE is also handling international sales on the project, and will be pre-selling the film at Cannes with early images, although the broadcaster announced that it was gradually winding up its sales activities.
"We might have to look for a different, bigger sales outfit from outside of Spain, someone at the level of Wild Bunch or Contender," admits Cormenzana. Aiete and Arcadia are also very close to confirming UK and French co-producers and distributors for the project to give the film an extra international push and provide a little extra funding, especially if the Valencia funds aren't available.
Both Cormenzana and Santana hope to have the project ready in time to do a first presentation with press book and trailer at the AFM in November.
"Then we will either go to Berlin or Sundance to present the feature. I get the feeling Robert Redford might show interest in the project considering the subject matter," says Cormenzana with a smile.