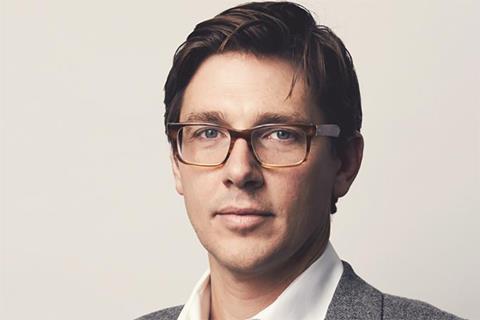 International sales company Bloom is to be fully integrated into the global sales business of Endeavor Content, with Bloom's Alex Walton becoming Endeavor Content's executive vice president of international film sales and distribution.
The move comes amid a number of new hires and promotions in the film and television groups of Endeavor Content, which bought a majority stake in Bloom last year.
Dan Guando, who previously handled film development for Bloom, becomes senior vice president, film development and production for Endeavor Content, working alongside Endeavor's Negeen Yazdi. Bloom marketing head Beth McPhee becomes senior vice president of marketing for Endeavor Content. Bloom's other existing employees will keep their current positions under Endeavor Content.
Founded by Walton and producer-financier Ken Kao in 2014, Bloom had operated as a stand-alone business since its buyout by Endeavor Content, the financing, sales and advisory division of the Endeavor talent agency, sports and fashion group.
Kao will remain a partner in Endeavor Content's international sales group and continue to run his production company Waypoint Entertainment (which was not included in the Endeavor deal).
The other Endeavor Content appointments see David Greathouse, previously of Demarest Films, joining the division's production group as vice president and Patrick McDonald, previously with cable network Starz, being named vice president of TV development and production.
Lorenzo De Maio, who oversees the division's television advisory group, has been made a partner at Endeavor Content.
Endeavor Content co-presidents Chris Rice and Graham Taylor said: "These new hires and promotions reflect the expansion of our best-in-class team at Endeavor Content. We are fortunate to have such a strong group of individuals to lead our continued growth, and to help further Endeavor Content's purpose of helping artists create new models and opportunities that address the shifts happening across the media landscape."