Dir: Flavio Frederico. Brazil. 2010. 100mins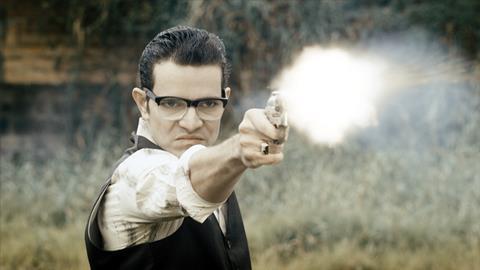 The glossily violent Boca ticks all of the boxes in terms of a gangland action drama, with the extra bonus that it is based on the real-life story of a young man who rose to become one of the most dangerous criminals of the area.
While the film is eminently watchable it offers little original.
The film is the life story of Hiroito de Moraes Joanides (Daniel de Oliviera), a well brought-up young man who was drawn to the prostitutes and bars of Boca do Lixo, a downtown region of Sao Paulo. When his father is murdered mysteriously he is accused of the killing, but there is never any evidence against him.
But before you know it he is easing himself into the gangland environment in the 1950s and '60s, killing off rivals, dealing in drugs and prostitutes and developing him a reputation as a brutal gang boss. He marries, but his violent ways lead to nothing but trouble and he descends into drug abuse and a spiral of violence.
Daniel de Oliviera may well have boyish looks, sporting slicked back hair and large black-rimmed glasses, but his character's enthusiasm for hookers and violence is nicely presented. The era of Boca do Lixo's 1950/60s mean-streets is impressively recreated, though while the film is eminently watchable it offers little original, and seems unlikely to travel far outside Brazil.
Production companies: Kinoscopio Cinematofica, TC Filmes
Producers: Flavio Frederico, Pablo Torrecillas, Rodrigo Castelar
Screenplay: Mariana Pamplona, Flavio Frederico
Cinematography: Adrian Teljido
Editor: Vania Debs
Music: Bio
Main cast: Daniel de Oliviera, Hermila Guedes