The Warner Bros and DC Entertainment tentpole added an estimated $32.9m on Tuesday to reach $501.9m worldwide.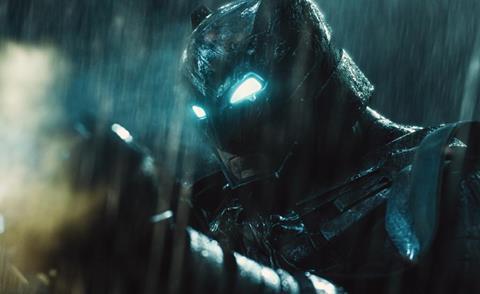 The development means Batman v Superman: Dawn Of Justice has crossed the milestone in one week.
It grossed $20.7m from international markets to climb to $308.6m. China remains the lead market on $65.9m, followed by the UK on $28.9m, Mexico $21.6m, Brazil $14.5m, Australia $13m, France $10.8m, Germany $10.2m, and Italy $7.8m.
The North American tally reached $193.3m following a $12.2m haul and will cross $200m on Wednesday.
Warner Bros executives said Tuesday's gross scored the largest Tuesday in March in North American box office history.