Local films quota drops while US titles and animation dominate and admissions rise.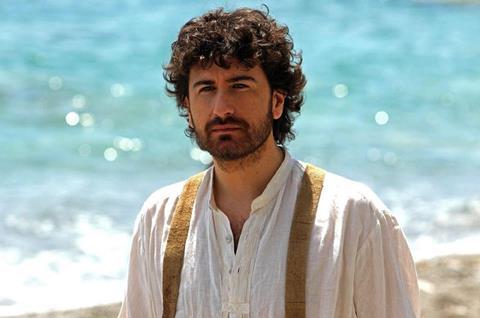 While the Italian box office was up a healthy 10% in 2015 the picture was less rosy for Italian films, whose market share was down 17% year-on-year, according to local box office service Cinetel.
Total box office for the period Jan 1, 2015 - Dec 31, 2015 was €637m, with the average ticket price slightly up from 2014 to €6.17. Admissions rose 8.56% on 2014 to 99.3m.
Among the 25 highest grossing titles 16 were US productions, four were made in UK and only five were Italian.
Animation dominated with Disney's Inside Out (€25m) and Universal's Minions (€23m) taking first and second position, followed by Star Wars: The Force Awakens (€20m), Fifty Shades Of Grey (€19,6m) and American Sniper (€19m).
Back in January Italy was the first territory to release Clint Eastwood's Iraq war film, which eventually went on to become the most succesfull local release for the director.
As in a handful of other key markets, Universal was the top distributor with a total box office of €139.5m, €40m more than second placed Warner Bros. Universal accounted for five of the top ten films while Universal and Disney between them accounted for nine of the top ten.
Local productions to enter the top 25 were mostly comedies, with Si Accettano Miracoli from popular Neapolitan comedian Alessandro Siani leading the race with €15.5m.
Perennial Christmas filler Vacanze Ai Caraibi and Natale Col Boss confirmed the downturn in appetite for Italian Christmas holiday fare, both scoring €6.5m. Meanwhile, the only drama in the top 25 was Paolo Sorrentino's Youth (€6m) in 19th position.
"If we look at other European countries we can see that our national quota is undervalued" said Riccardo Tozzi, CEO of production company Cattleya and also head of producers association ANICA.
"There's a target audience we're not serving in the best way: we are losing younger audiences".
While the overall cinema experience remains robust in the face of VOD gowth in the market, national films may be in the firing line of viewing shifts, said Paolo Sorrentino's producer Francesca Cima of Indigo Film. "Young audiences are not willing to pay a ticket to see a film with production values inferior to what they can have at home. We have to cultivate new targets".
While the total number of Italian films released grows year on year, production budgets remains the same. In 2015 187 films were produced or coproduced by national companies, 16 more than the previous year: "No other country in Europe released as many local titles as we have," lamented Tozzi.
"Quantity is rising while the total production budget remains around €300m. As a consequence the average budget for an Italian film has gone down to €1.2m from 2013's €2m, and we can see that both in commercial and arthouse films".
TOP 10 AT THE ITALIAN BOX OFFICE
| # | Title | Distributor | BO (€) | Admissions |
| --- | --- | --- | --- | --- |
| 1 | Inside Out | Disney | 25,343,003 | 4,062,523 |
| 2 | Minions | Universal | 23,434,198 | 3,568,348 |
| 3 | Star Wars: The Force Awakens | Disney | 20,195,707 | 2,628,605 |
| 4 | Fifty Shades Of Grey | Universal | 19,630,610 | 2,832,084 |
| 5 | American Sniper | Universal | 19,070,906 | 2,814,422 |
| 6 | Fast 7 | Universal | 18,659,285 | 2,695,747 |
| 7 | Avengers: Age Of Ultron | Disney | 16,571,204 | 2,310,447 |
| 8 | Si Accettano Miracoli | 01 Distribution | 15,474,263 | 2,353,242 |
| 9 | Cinderella | Disney | 15,007,552 | 2,416,887 |
| 10 | Jurassic World | Universal | 14,733,261 | 2,104,936 |