Warner Bros has unveiled details of the action film's international roll-out on more than 16,000 screens in the coming days.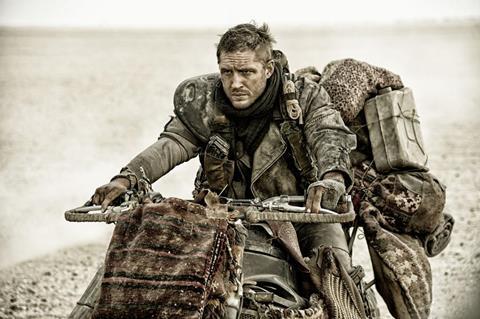 Following the international premiere out of competition in Cannes on May 14, Mad Max: Fury Road will arrive in 48 markets the same day via Warner Bros Pictures International.
Highlights are expected from France, Germany, Italy, Russia, South Korea, Brazil and Australia.
A further 20 markets host George Miller's film starring Tom Hardy, Charlize Theron and Nicholas Hoult on May 15, among them the UK, Spain and Mexico.
Mad Max: Fury Road is scheduled to debut in Japan on June 20.