Local films in South Korea have topped 100 million admissions for the third consecutive year.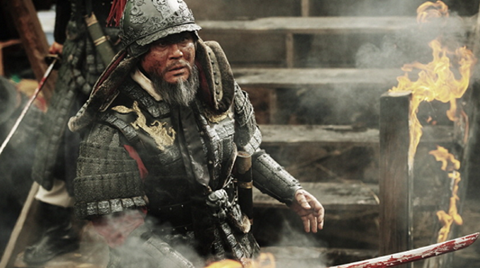 The Korean Film Council (KOFIC) announced that as of today (Dec 23), local films recorded 100.2 million admissions and a 48.9% market share at the box office.
This is also the first year foreign films clocked up more than 100 million admissions in South Korea. As of today, foreign films took 104.7 million admissions.
The country topped a total of 200 million admissions for a second year in a row, with 205 million admissions and $1.44bn.
KOFIC expects this will also be the third year running that South Koreans have watched two or more local films apiece. The per capita figure is at 1.95 local films right now.
Last year South Korea's box office hit an all-time record of $1.75bn and 213.32 million admissions, with 4.25 films (foreign and local) viewed per capita.
Local films' box office this year was driven by hits such as Choi Min-shik-starring record-holder Roaring Currents, which took in 17.6 million admissions and clocked up $122.7m; summer tentpole adventure The Pirates (8.67 million admissions), comedy Miss Granny (8.66 million admissions) and Song Kang-ho starrer The Attorney (5.69 million admissions).
Disney animation Frozen led the foreign films pack and placed second overall with over 10.29 million admissions. Interstellar is not far behind with 9.97 million admissions, having opened Nov 6.
This month's box office is witnessing a surprise hit with My Love, Don't Cross That River, a local documentary about a couple that's been married 76 years. The low-budget indie film has taken in 2.52 million viewers since opening Nov 27.
In addition, JK Youn's local drama Ode To My Father has picked up 1.76 million admissions since opening Dec 17.