A massive $156.3m in the first six days in China propelled Marvel Studios' Avengers: Age Of Ultron to a $185m weekend as the global tally crossed $1bn.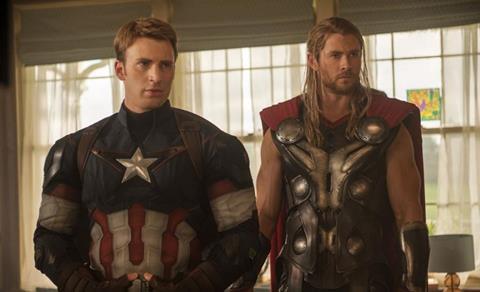 Disney/Marvel scored its biggest opening weekend ever and the industry's second highest opening weekend and the second highest six-day start in history in China, where the tentpole already ranks as the eighth biggest release.
The international running total has soared to $770.5m and the worldwide tally $1.143bn, driving the film to number eight on the all-time global pantheon. Disney has released four of the top eight, of which three hail from Marvel.
After China, the top five markets include South Korea on $78.9m, the UK on $65.8m, Mexico on $43.8m and Brazil on $40.4m.
Cinderella stands at $323.8m.