Fewer French films making it onto UK screens, says Unifrance-CNC report.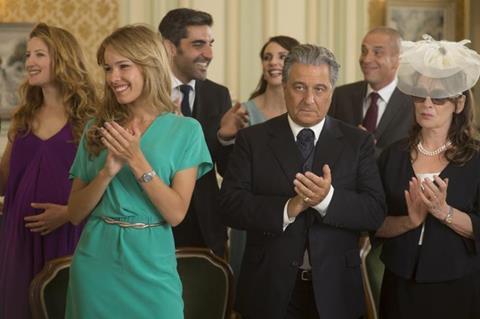 French films put in stellar global performance in 2014, but the UK market is a challenge, according to a joint report by French cinema export agency Unifrance and France National Cinema Centre (CNC), published Monday (Dec 1).
The study - a revised version of a report first published at the beginning of the year, revealed that French films drew 120.2 million admissions in international theatres in 2014, to generate €685.2m ($726m).
This marked a 137% rise on 2013, when French films drew around 50 million admissions.
It was only the second time in 20 years that international admissions topped 100 million. The average for the period was 81 million spectators outside of France, said the report.
France's film exports were led by Luc Besson's English-language production Lucy, which sold 56 million tickets in 70 territories, followed by Serial (Bad) Weddings, Beauty and the Beast, Grace of Monaco, Minuscule: Valley of the Lost Ants, Malavita, Belle and Sébastien, Nicholas on Holiday, Superchondriac and Yves Saint Laurent.
Top art-house exports included Asghar Farhadi's The Past, Wim Wenders and Juliano Ribeiro Salgado's documentary The Salt of the Earth; Olivier Nakache and Eric Toledano's Omar Sy-starrer Samba and Cannes Palme d'Or winner Blue is the Warmest Colour.
The figures highlight the underlying importance of the international market for the French film industry, which generated more entries for its films than its home market, where local films generated 91.26 million spectators to take a 44% share in 2014.
Alarming UK performance
One negative aspect of the figures, however, was the poor performance of French films in the UK market, the state of which the report described as "alarming".
The report said that the UK remained a difficult market with fewer and fewer French films making it onto screens in the territory and only one majority French production generating more than 50,000 entries.
Looking at Western Europe overall, French films generated 35 million entries in the region in 2014, representing 29.1% of their global market in 2014.
Germany was the top market for French films, where they drew 8.7 million spectators, for a 7.1% share of the market, followed by Italy where they sold 6.2 million tickets, taking a 6.8% share of the market, and Spain where they generated 4.8 million admissions.
In the UK, French films drew just 2.9 million admissions for a 1.9% share of the market in 2014. In 2013, French films sold 8 million tickets, to take a 4.6% share thanks to films like Amour, The Artist, Rust and Bone and Untouchable.
The German and Italian 2014 box office for French films, however, was driven in large part by the success of cross-culture comedy Serial (Bad) Weddings, which drew 3.7 million spectators in Germany.
Starring Christian Clavier as a stuffy, Roman Catholic father coming to terms with the fact his daughters have married men of different ethnic and religious backgrounds, the film was not picked up by distributors in the UK or the US because it was deemed politically incorrect.
French cinema's poor showing in the UK, however, goes beyond the fact last year's French-language global hit was not distributed in the territory, says Unifrance president Jean-Paul Salomé.
"It's been a characteristic of the UK market for a while but it wasn't always like that. A decade ago or so ago there was a renewed interest in French cinema, perhaps thanks to UGC's bid to break into the market, led by films like Amélie, and later on Guillaume Canet's Tell No One. But since then the market has shrunk, not just for French films, we get a sense it's tough for all non-English language films.
He said the situation had become so difficult in the UK that Unifrance did not hold its annual Rendez-Vous with French Cinema in London in 2015 after previous editions failed to generate decent audiences.
"We organise these Rendez-vous with French cinema all over Europe, and beyond — in Rome, New York, Berlin and neighbouring Dublin - and they're always a success but curiously the London event continued to lose its audience and it became more and more difficult to convince art-house cinemas to get involved so we decided to stop it to reflect on the best course of action for the future," he revealed.
"There is something in the UK that is hard to crack. We can't put our finger on the reasons behind this. Perhaps, it's because there aren't as many screens, or that they're dominated by American films, but even the art-house theatres which were once the preserve of French cinema don't seem that interested. We're at a bit of a loss because we've tried a lot of initiatives over the last five years and none of them work."