Indonesian filmmakers Eddie Cahyono and Ifa Isfansyah talk about their APM project The Wasted Land and the thriving indie filmmaking scene in Jogjakarta.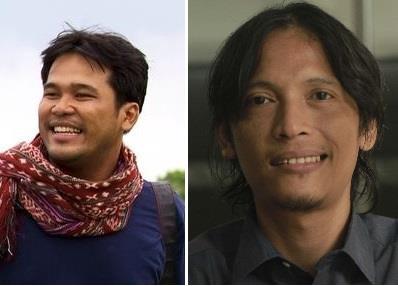 Eddie Cahyono and Ifa Isfansyah are attending Asian Project Market (APM) with drama The Wasted Land, about an Indonesian woman who travels to China where her daughter is being executed for drug trafficking.
The project will be the second with Cahyono directing and Isfansyah producing, following award-winning drama Siti. Isfansyah is also a director with credits including The Dancer and martial arts drama The Golden Cane Warrior. He is also producing Faozan Rizal's Abracadabra, which won a special award at the separate APSA-MPA-BIFF project pitching event in Busan on Sunday afternoon.
Isfansyah and Cahyono have worked together since 2001 at Fourcolours Films, based in their home town of Jogjakarta, which has evolved into an indie filmmaking hub with more than 70 collectives.
Beijing and Paris-based producer Isabelle Glachant is co-producing Abracadabra and The Wasted Land, and selling Siti through her Asian Shadows sales banner.
Q: How are you finding Asian Project Market? What do you hope to achieve while you're here?
Cahyono: Co-production is a new experiment for us but we're hoping it will present us with a lot of opportunities.
Isfansyah: Its not just about the money – we're hoping to find wider distribution for this project. Co-production is evolving in Indonesia especially since [Korean studio] CJ E&M has started to invest. They're not just doing commercial projects – one of their first Indonesian films is Joko Anwar's A Copy Of My Mind, which is not really a typical mainstream movie.
Q: Does The Wasted Land have similar themes to Siti in that it deals with social issues?
Cahyono: Siti was a smaller, more personal story set within one family, while The Wasted Land is wider in scope – looking at what happens to Indonesian maids when they go to work in another country. Many of these women are working illegally so they have no protection. Some end up being trafficked or are tricked into drug smuggling. I'm writing the script and its still at treatment stage. We've done a lot of research and the story will be a combination of several different real-life cases.
Q: Why did you decide to set up Fourcolours in Jogjakarta, rather than Jakarta, which is the centre of Indonesia's film industry?
Isfansyah: We really wanted to produce more personal stories and thought we'd have more freedom to do that in our home town. It's a very young city where people come to study performance, art and music. There was no film industry there when we started, but we set up a film school and festival and now many young people have joined us.
Cahyono: It's also more creative city, while Jakarta is the base for the mainstream film industry.
Q: How difficult is it to raise finance for arthouse projects in Indonesia?
Cahyono: The way we work is that we find commercial jobs and then save money to work on the more personal projects.
Isfansyah: We raised some money for Siti's development by making commercials for Indonesia's presidential elections last year. Then I filmed The Golden Cane Warrior and that gave us some funds for Eddie to start shooting. A lot of Indonesian filmmakers are working this way. There's a real spirit of community where we support each other.
Q: Indonesia is still very under-screened. Do independent films ever get released in cinemas?
Isfansyah: The first issue is that we have to pass censorship and that is quite difficult for a lot of independent projects. Also, there are no distributors handling arthouse films, so the producers have to work directly with the cinema chains and of course it can be difficult to book screens.
Q: Can you tell us more about Abracadabra?
Isfansyah: The story follows a magician who performs one last magic show but is shocked when he really "disappears" a child after chanting the abracadabra incantation.
Faozan started out making experimental films but then he directed one of Indonesia's highest-grossing movies. The gap between artistic and commercial films is very wide in Indonesia – so we thought why not narrow this gap by making a mainstream project with an artistic approach? We want to make something that is accessible but director-driven at the same time, whereas most local mainstream cinema is controlled by the investors and producers.