Taiwanese filmmaker Tom Shu-yu Lin explains how making drama Zinnia Flower became a cathartic part of the grieving process after losing his wife.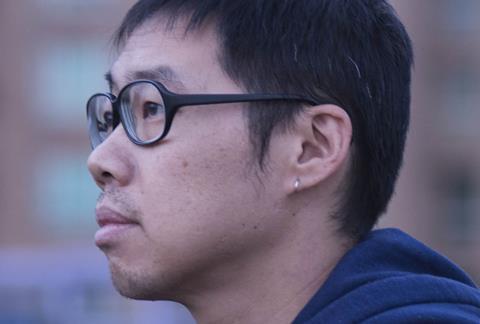 Tom Shu-yu Lin's Zinnia Flower follows a woman who has lost her fiancé and a man who has lost his pregnant wife on the same day in the same car accident. Although their paths only cross briefly, they recognise the pain in each other as they find different ways to cope with their grief.
Produced by Taipei-based Atom Cinema, with Ablaze Image handling international sales, the film stars Shih Chin-hang (aka Stone), who is best known as the lead guitarist in Taiwanese band Mayday, and Hong Kong actress Karena Lam.
Lin's third film following Winds Of September (2008) and Starry, Starry Night (2012), Zinnia Flower premiered as the closing film of this year's Taipei Film Festival and is screening in Busan's A Window On Asian Cinema section. It opens in Taiwan on October 8.
What was the inspiration behind making this film?
Three years ago, I lost my wife and went through a pretty bad time. We'd been married for 12 years and dating ever since college, so we basically grew up together. It was a devastating time for me.
She was a Buddhist and I grew up as a Christian, which was never a problem for me, but after she passed away her family wanted me to take part in the Buddhist rituals. They have a 49-day ritual, where every seven days you do a chant for the deceased to help them pass through seven gates to enter paradise, and a 100-day ritual which is supposed to be the day that you stop crying and let your loved one go.
I went to these ceremonies in a temple up in the mountains with thousands of other people. I kept seeing this middle-aged woman whose grief was so overwhelming – she was crying very loudly. I have no idea who she had lost, but her pain was so intense I couldn't forget her.
By the time you get to the 100th day, you are really alone, and when I was returning from the temple I thought about this woman. She had lost her loved one on the same day that I had. We were total strangers yet at the same time we could both understand what each other was going through. Thinking about that calmed me down and after a week I started writing this story.
Was writing the script a cathartic process?
Yes it was. At first I didn't intend it to be a film, but I realised the process was helping me. It took me a year and a half to write the script, and at one point I took a break to work as an assistant director on Doze Niu's Paradise In Service, which was good for me as I was shutting myself off from the world. That forced me to start working and interacting with people again.
How did you go about making such a personal film?
People in the Taiwanese film industry had known my wife, they knew our story and were very supportive. They said you should write this script and get it out of your system. When I said I was going to actually make it, they asked me if I really wanted to go down that road again. But I thought this film would help people.
We don't talk about death in Taiwan – you're only given a week off work when you lose a spouse – but when I showed people the script, they would start to share their own stories about loss and grieving. We've also found that this happened at the Q&A sessions in Taipei and here in Busan. I hope this film can become a gateway for people to open up.
Why did you choose Stone and Karena Lam to play the two leads?
I've made some music videos with Stone, and he's played supporting roles in films for me and some other directors, so I knew he's a natural actor. He's well known for being responsible and a family man, but at the same time I knew he had a certain rage inside him.
I'd had Karena in my head all along but we all thought she'd got married, retired and moved back to Vancouver. I needed someone who can convey a lot of emotion without much dialogue, and when I was asking around I kept saying I needed the new Karena Lam. In the end, we thought why not give it a shot and ask the old Karena. Luckily she had started reading scripts again but hadn't committed to any projects.
It was good timing and bad timing as her father passed away a month and a half after accepting the role. I told her we could postpone the shoot, but she wanted to go ahead. She said acting was her own catharsis.
Have any other Taiwanese films touched on the subjects of grieving and funeral rituals?
There have been a few, like [Liu Zi-jie's] 7 Days In Heaven, but they tend to be more satirical, poking fun at the Buddhist and Taoist rituals.
Do you know what you're doing next?
I'm working something a lot more commercial. I've started writing, but I can't multitask, so I had to finish this film first. If all goes well, it should be an adaptation of a novel that will shoot in China. After this film I needed to work on something much lighter.