The daughter of legendary Dutch film financier Frans Afman (who passed away earlier this month) is making sure her father's memory lives on through a documentary about his life.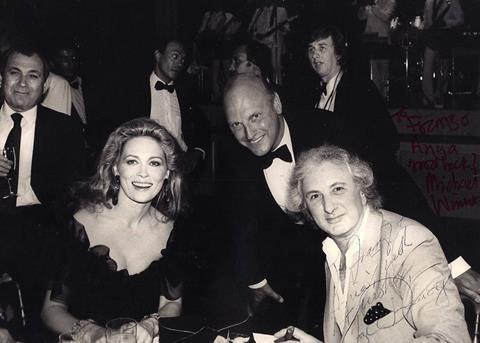 New York based Rozemyn Afman had been planning to make a film about her father, Frans Afman, for some time, but when he was diagnosed with pancreatic cancer last autumn, she moved back to Amsterdam and began filming immediately.
The resulting documentary, Adventures Of A Hollywood Banker, follows her father's career - from when he entered the film industry after Dino De Laurentiis asked him for a loan, to his time as head of Credit Lyonnais Bank in the 80s where he funded films from Superman (apparently he provided the final piece of money which enabled Superman to fly!) to Platoon to Dances With Wolves, and includes interviews with amongst others, Menahem Golan, Yoram Globus, Tony Scotti and Pierre Spengler.
The film is being produced by Felice Bakker for her new Amsterdam based production company The Filmers. Afman used to be something of a mentor to Bakker and in the process she became friends with his daughter.
"To begin with, he was very humble and thought people wouldn't be interested in a film about him," explains Bakker who has been in Cannes talking about the project with distributors and TV channels with a view to releasing the doc in the autumn.
"But people were interested and it started to grow. And then he became more and more enthusiastic and kept saying, when are we filming again, because I've just remembered another story…," adds Bakker, who together with her director will be heading out to LA shortly, to find more material.
With plenty of insights into the glamourous world of Hollywood in the 80s, the film promises to be a nostalgic treat.
"It's not just about him, it's about the whole world of independent film financing," says Bakker.