EXCLUSIVE: American Sniper producer joins Emily Blunt's 'Rocky-on-a-bull' drama, talks new films.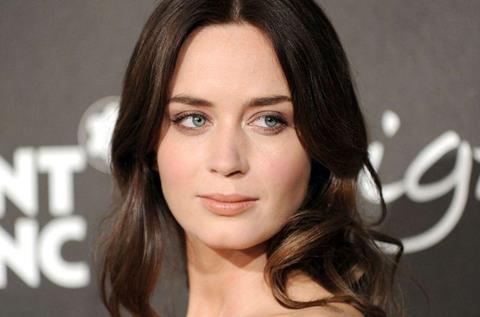 American Sniper producer Andrew Lazar has boarded Emily Blunt drama Bronco Belle as lead US producer.
As revealed by Screen last week, first-time writer-director Khurram Longi is set to direct the 'Rocky-on-a-bull' story about a woman's quest to become a champion bull-rider.
"Having made American Sniper, another film about the DNA of Americana, I was really drawn to this project," Lazar told Screen.
"The film is about strong people with strong convictions. The script was undeniable. There is real spectacle in the script so we need to make it in the right way.
Lazar has made first films with the likes of George Clooney, Glenn Ficarra and John Requa and the Wachowskis.
Embankment Films is selling Bronco Belle at the Cannes Marche this week.
Oscar-nominated Lazar, whose credits also include Mortdecai and I Love You Philip Morris, is also producing Steven Shainberg sci-fi Rupture, which is being sold in Cannes by AMBI Pictures, and is due to shoot in three weeks with True Blood star Deborah Ann Woll and Maleficent's Lesley Manville in talks to join.
"Steve is a huge fan of the sci-fi genre but has never done it before," said Lazar. "When he told me the twist in this one I thought: are you kidding me? It starts off very grounded but becomes a sci-fi nightmare. It is really destined to be a franchise if we can pull off the first one."
The project is in part a product of Shainberg, Lazar and Christina Lurie's joint incubator Tango Pictures.
Female leads
With Hollywood under the microscope for its failure to back women directors, Lazar at least, whose outfit Mad Chance has a first-look deal with Warner Bros, has found himself working on a string of films with strong female leads.
"I also have two amazing films at Warner Bros: one is called Queen of the Air about famous aerialist Lillian Leitzel, who had a tempestuous affair with trapeze artist Alfredo Codona, the other is Peter Craig's script It's What I Do," he said.
The latter is one of the hottest scripts in LA at the moment with Steven Spielberg and Jennifer Lawrence both committed to the film.
"There's a long way to go to achieve equality in film," recognizes Lazar. "But I'm hoping these and other stories continue to help pave the way for this important cause."
Simultaneously, Lazar, who seamlessly moves between studio level projects and indie fare, is working with Amreeka (Directors' Fortnight, 2009) director Cherien Debis on a film called Here and Now.
"It's a cross between Eternal Sunshine of the Spotless Mind and 500 Days of Summer," expands Lazar. "We're just casting that and I hope that will get off the ground soon".
Tango Pictures has also recently bought rights to Tori Amos and Samuel Adamson's National Theatre musical The Light Princess.