EXCLUSIVE: Buena Vista Social Club producer Rosa Bosch is in Cannes with a slate of four new feature documentaries, all of which are to be made in Cuba as the country begins to open itself up to international production.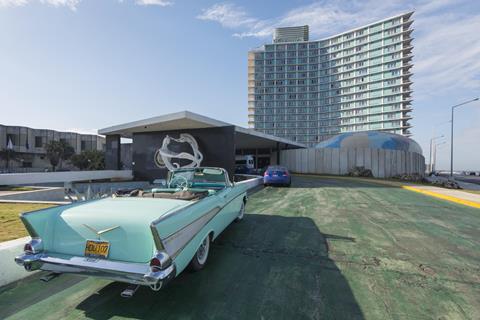 The first one to shoot will be Havana Autos And Architecture, based on the book by celebrated British architect Norman Foster and journalist Mauricio Vicent.
The film is being made through Bosch's company Cuban Star, and Ivorypress, the company run by Elena Ochoa Foster.
"The project comes out of a visit by Norman Foster to Havana and his falling love with the whole place and making a very unique link between the architecture and the car," said Bosch.
The film will be based around six stories of old-timers who keep their cars "going on forever and forever". Through those stories, the film aims to paint a portrait of the country's 50 years old political isolation and to chronicle the changes the country is now undergoing. A director will be announced shortly.
Another new feature doc from Bosch is Churchill In Cuba, a new film about cigar-loving British politician Winston Churchill's time in Cuba in the 1890s, just before the Spanish-American independence war and his subsequent trip around the time of his Iron Curtain speech.
Bosch is also making a film about English novelist Graham Greene's long relationship with Cuba. The film will explore Greene's involvement in the revolution and the way he was manipulated by the regime.
A fourth new project is on Errol Flynn and Cuba. It will look at the hell-raising Hollywood star's time in the country during the twilight of his career. Flynn was involved with the revolution, spent time with Castro and even briefly met Che Guevara.
There is still an embargo against foreign filmmakers making dramatic features in Cuba but docs are permitted. Netflix is also now available in country.
Several new documentaries are in the pipeline, among them Lucy Walker's Buena Vista Social Club sequel.