EXCLUSIVE: 160 applicants whittled down to chase thriller and horror.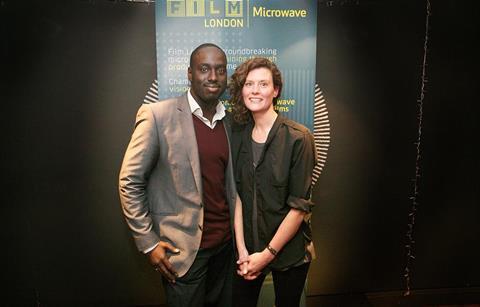 Successful UK micro-budget film fund Film London Microwave has selected chase thriller Kill Her Witch and psychological horror The Visitor as its two films to go into production later this year.
Each team will receive £10,000 development funding, £100,000 production funding and can access an additional £25,000 for distribution support.
Selected from a record 160 applications, Kill Her Witch brings BAFTA-nominated writer/director Faye Gilbert and producer Yaw Basoah together for their third collaboration.
Set in a dystopian future, the film follows two sisters as they run for their lives across hostile territory
The Visitor, a psychological horror exploring family relationships, comes from brothers Sebastian Godwin (writer/director) and Hugo Godwin (producer).
The Film London, BFI, BBC Films and Creative Skillset scheme has previously backed films including Shifty and Lilting.
Adrian Wootton, chief Executive of Film London and the British Film Commission, said: "Our ambition is to deliver exciting new talent into the industry, so while we continue working with the two successful teams, we will also be scouring the capital for more talented storytellers for the next round of Microwave."
This year's selected projects will be celebrated in Cannes on Sunday.