EXCLUSIVE: Pulp Fiction star boards in-demand thriller remake.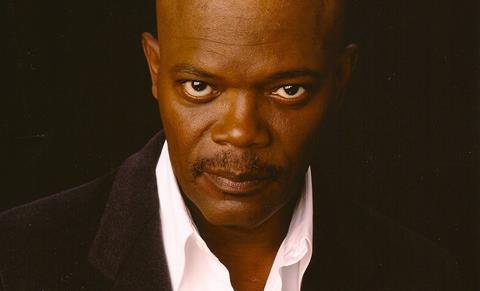 Samuel L. Jackson has signed on to play in Simon West's (Con Air) remake of 1958 cult classic The Blob, which is due to shoot this fall with additional casting due to be announced shortly.
The sci-fi thriller follows the mayhem caused by an alien life form that threatens a small town.
Jackson will play a biochemistry professor attempting to thwart the other-worldly predator discovered deep within the earth.
Goldcrest, which is shopping the film in Cannes, has reportedly seen strong demand for the film in key territories.
Richard Saperstein and Brian Witten will produce along with Jack Harris, the 96-year-old producer of the original 1958 film, Judith Parker Harris, and Tae Won Chung.
Goldcrest Post will be providing picture and sound post production services and visual effects under supervisor Chris Haney (Avatar).
Director West said: "I have been waiting to work with Samuel L. Jackson my whole career. He is a unique talent in the industry, definitely one of a kind. I am so pleased that we will finally get to collaborate on this project."
"Samuel L. Jackson has a reputation for thrilling audiences in commercial movies that deliver real box office success – this is a huge boost to our distribution partners and just adds to the excitement that is building around the picture," commented Goldcrest Films MD Pascal Degove.
Shara Kay and Laurence Freed will executive produce for Elysium Films; Pascal Degove and Nick Quested for Goldcrest; and Ju Young You for A-List Corporation. Michael Roban, Michael Harpster, Kyu C. Lee, Armen Aghaeian, Edward Mokhtarian, Geno Tazioli, Holly Kobzina and Paul Harris Boardman are also executive producers.
Samuel L. Jackson is represented by ICM, Anonymous Content, Wolf Kasteler Public Relations, and the law firm of Jackoway Tyerman Wertheimer Austen Mandelbaum Morris & Klein.