EXCLUSIVE: Other Angle also closed deals on A Mighty Team and The Roommates Party.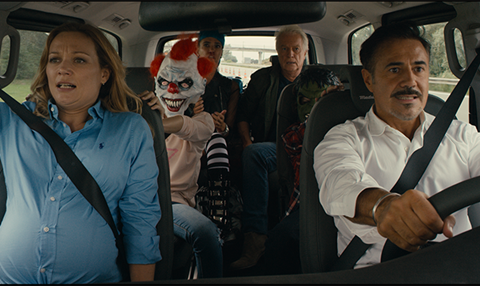 Paris-based Other Angle Pictures has secured fresh sales on Nicolas Benamou's action comedy Full Speed, about a vacation-bound family stuck in a car jammed on top cruise control.
In Cannes, the company has sealed deals to Spain (Vertigo), Portugal (Films4U), Japan (Gaga), Korea (Smile) and a Chinese deal is in the works. Previously announced deals include to Italy (Lucky Red), Russia (Volga), Benelux (Belga), Wild Bunch (Germany), Czech (Bohemia), Hungary (Cinetel), Turkey (Fabula).
Wild Bunch Distribution (WBD) will release the film in France in December.
First production
The company has also secured fresh sales on Don't Tell Her, about three friends who decide not to tell a fourth friend that her future husband had an affair with a man, to Switzerland (JMH), Austria (Thym), Latam (California), Turkey (Fabula). It will be released by Sony in France.
It is a first production for Other Angle, which has focused on sales until now, alongside Diana Elbaum at Brussels-based Entre Chien et Loup with the backing of Orange Studio.
Depardieu

comedy

Soccer-based comedy A Mighty Team – starring Serial Bad Weddings co-star Medi Sadoun as a disgraced footballer opposite Gerard Depardieu as his estranged father – has sold to IItaly (Videa) while Sun Distribution has taken both Spain and Latin America rights.

Previous deals include to Switzerland (Frenetic), Benelux (Victory) and Turkey (Fabula).

In The Forests Of Siberia, starring Raphael Personnaz as a man who moves to the wilderness in a bid to find peace, has sold to Benelux (Cineart), Switzerland (JMH) and Canada (Axia).