Gazing into the crystal ball, Screen rounds up its Cannes predictions.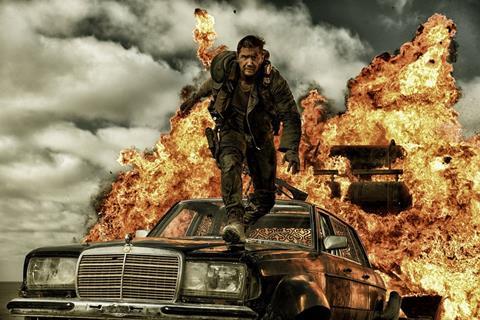 With the unveiling of Cannes Film Festival's Official Selection now exactly three weeks away buzz over the titles that Thierry Fremaux and his team will select for the 68th edition is hitting fever pitch.
Official teaser announcements have started to roll this week, led by the confirmation on Wednesday that George Miller's Mad Max: Fury Road would premiere in an Out of Competition screening on May 14.
Earlier the week, Cannes unveiled its poster featuring Ingrid Bergman to mark the centenary of the late big screen's birth and it was announced that Stig Bjorkman's documentary Ingrid Bergman – In Her Own Words would show in Cannes Classics as part of the commemorations.
For the rest of the Official Selection, except perhaps the opening film which is traditionally revealed in advance, Cannes watchers will have to wait for the announcement press conference in Paris on April 16.
In the meantime, Screen's staff and network of correspondents have been trawling through wish and prediction lists and putting out feelers to compile the definitive pre-Cannes list.
It is not an easy task because an Omertà-like wall of silence comes down in the industry in the weeks immediately before the Official Selection announcement.
Tales (unsubstantiated) abound of invitations being withdrawn following a leaked confirmation ahead of the official announcement.
"Part of the Cannes game is to stay confidential until the press conference," said one leading sales agent. "I like that surprise effect."
In keeping with this spirit, the list below is not a sneak preview of what has been confirmed but rather a round-up of all the titles in the frame for a Cannes slot, whether it be in Official Selection or one of the parallel sections.
US
Competition candidates include Palme d'Or winner Gus Van Sant's The Sea of Trees starring Matthew McConaughey as a suicidal American befriended by a Japanese man, played by Ken Watanabe, on the slopes of Mount Fuji. Van Sant is a regular, last attending with Restless in Un Certain Regard in 2011.
Fellow Cannes habitué Jeff Nichols' family sci-fi caper Midnight Special has also been tipped for a potential Croisette debut. The French love Nichols, with one publication recently hailing him as the new Terrence Malick and man who is going "to save US cinema", but it may not be ready in time.
Canadian Denis Villeneuve's US-produced drug-trafficking crime drama Sicario starring Emily Blunt, Benicio Del Toro and Josh Brolin is also being tipped for an Out of Competition screening.
Buzz had also being growing around Cary Fukunaga's child soldier drama Beasts of No Nation but Netflix's recent global rights acquisition may muddy the waters if the company goes for a worldwide day-and-date release — not least because such a strategy would exclude it from cinemas under France's media window laws.
Jeremy Saulnier's Green Room, about a punk band under siege by a group of white supremacist skinheads, is also generating buzz, especially following the positive reception of his Blue Ruin in Directors' Fortnight in 2013.
Woody Allen's upcoming Rhode Island-shot drama Irrational Man, set in the academic world and featuring Joaquin Phoenix, Parker Posey and Emma Stone in the cast, is also being tipped for a Cannes splash.
Allen described Cannes as "a psychological nightmare" when he attended in 2012 for the Out of Competition screening of To Rome With Love, adding, however, that his wife and children loved the event which was why he kept coming. No doubt he can be enticed back.
Cannes habitué Sean Penn is also being tipped for an Out of Competition invite for his Liberia-set romance The Last Face, starring Javier Bardem and Charlize Theron as well as Palme d'Or winner Adele Exarchopoulos. There have also been murmurs that Jodie Foster's Money Monster, starring George Clooney as a celebrity TV financial markets tipster, could also be ready on time.
Davis Guggenheim's untitled documentary about the inspirational Pakistani activist Malala Yousafzai, which many expected to see at Sundance, may also be ready for a Cannes premiere. Guggenheim last hit the festival's red carpet in 2006 with former US vice president Al Gore for an Out of Competition screening of climate change exposé An Inconvenient Truth.
There is also buzz around Pete Docter's ground-breaking feature animation Inside Out, going inside the mind of a young girl on the verge of adolescence. Docter's Upmade Cannes history in 2009 as the first ever animation to open the festival.
Kyle Balda and Pierre Coffin's Despicable Me spin-off Minions is also been tipped for a Cannes debut
LATIN AMERICA
Mexican Michel Franco is currently finishing post-production on English-language drama Chronic, starring Tim Roth as talented palliative care nurse with a guilty secret. Franco and Roth met in Cannes in 2012, in which the director's After Lucia won Un Certain Regard and Roth served on the jury. Compatriot Gerardo Naranjo's Viena and the Fantomes, starring Dakota Fanning as a groupie travelling across North America with a punk rock band in the 1980s, is also post-production. Naranjo was last in Cannes with Miss Bala in 2011.
Mexican-Uruguayan director Rodrigo Plá's thriller A Thousand-Headed Monster (Un Monstruo de Mil Cabezas), based on a thriller by his wife Laura Santullo about a woman who takes on a corrupt insurance company, is also generating buzz.
Films from Argentina include Pablo Trapero's thriller The Clan, inspired by the real-life Puccio kidnap gang; Santiago Mitre's La Patota about a successful Buenos Aires lawyer who takes on a gang in her impoverished hometown, and France-based Hugo Santiago's Le Ciel du Centaure, revolving around an engineer's crazy day in the Argentine capital.
FRANCE
A deluge of French titles is coming together in time for a Cannes debut. Jean-Paul Rappeneau's ensemble drama Belle Familles (Families), starring Mathieu Amalric as an expat Frenchman on a trip home that will change his life forever, is tipped as a potential opener by some French media outlets.
Features prompting Competition buzz include Jacques Audiard's Erran revolving around Sri Lankan refugees living in Paris, Abdellatif Kechiche's Tunisia-set, sexual awakening tale La Blessure; Gaspar Noé's highly anticipated Love; Philippe Garrel's love triangle tale The Shadow Of Women, and Arnaud Desplechin's My Golden Years (aka Three Memories of Childhood), revisiting the childhood of Paul Dédalus, the protagonist in his 1997 film My Sex Life who also featured in A Christmas Tale. Both the previous titles premiered in Competition.
France also has the highest quota of female-directed films this year around including Lucile Hadzihalilovic's island utopia fantasy Evolution; Valerie Donzelli's costume drama Marguerite Et Julien; Maiwenn's Mon Roi, following two lovers over several years; Catherine Corsini's 1970s lesbian love story La Belle Saison, Alice Winocour's thriller Maryland; Emmanuelle Bercot's social drama Standing Tall (La Tete Haute), Claire Simon's documentary Le Bien, about a park on the outskirts of Paris, and French-Lebanese Danielle Arbid's Peur de Rien, about a woman of Arab origin getting to grips with life in Paris, as well as Eva Husson's first feature Bang Gang, after a series of award-winning shorts, and Les Ogres, a second feature for Léa Fehner after her award-winning Silent Voices.
Other French titles which could be in the frame for a Cannes slot include Barbet Schroeder's intergenerational, Ibiza-shot tale Amnesia, Xavier Giannoli's amateur opera singer dramedy Marguerite; Robert Guédiguian's topical Don't Tell Me The Boy Was Mad about a French-Armenian boy who turns to terrorism; Nicolas Saada's Taj Mahal, reconstructing the 2008 Mumbai terrorist attacks; Philippe Grandrieux's nocturnal Paris-set love story Malgré La Nuit , Damien Odoul's World War One drama The Fear; Bruno Podalydès The Sweet Escape, in which he also stars as a man who falls under the spell of a riverside café, and Guillaume Nicloux's Valley Of Love, starring Gérard Depardieu and Isabelle Huppert
UK & IRELAND
Todd Haynes' Patricia Highsmith's adaptation Carol has been much-buzzed about in industry circles with high hopes for its inclusion in Official Selection.
Starring Cate Blanchett and Rooney Mara as two women who embark on an illicit affair in 1950s New York, Film4-backed Carol was developed and produced by the UK's Number 9 with Haynes's long-time collaborator Christine Vachon also on board as a producer.
Terence Davies' Sunset Song, set against the backdrop of a Scottish farming community at the beginning of the 20th century, is tipped for a Competition slot. The filmmaker was last in Cannes in 2008 with his Liverpool tribute Of Time and the City. Stephen Frears may also ride onto the Croisette with Lance Armstrong doping scandal-inspired Icon, although some suggest for an Out of Competition slot.
Other potential Competition titles include Ben Wheatley's starry J.G. Ballard adaptation High Rise and Greek Yorgos Lanthimos The Lobster, a UK-Irish, Dutch and French co-production, featuring, Rachel Weisz, Léa Seydoux and Colin Farrell in the cast.
Expectations are also running high for Australian Justin Kurzel's Macbeth, starring Michael Fassbender and Marion Cotillard, developed and produced by British and Australian-based See-Saw Films, with the support of Film4 and France's StudioCanal.
Asif Kapadia's Amy Winehouse documentary, simply entitled Amy, could be in the frame for an Out of Competition slot. Kapadia won the Cinefondation's second prize at Cannes for his graduation film The Sheep Thief in 1998 but has not been back since.
UK first-time feature directors with an outside shot include former Skins and Wallander director Esther May Campbell's Light Years, about a small girl's quest to find her mythical dying mother, and Chanya Button's road-trip comedy Burn, Burn, Burn about two friends scattering the ashes of a best friend across the British Isles.
GERMANY
With Wim Wenders, Oliver Hirschbiegel and Werner Herzog all premiering their latest films at the Berlinale earlier this year, it could be a quiet year for the Germans on the Croisette. One German title currently in post and slated as having Cannes potential is Maren Ada's comedy Toni Erdmann, about a father who pays his daughter an unexpected visit in Bucharest.
BENELUX
The Netherlands traditionally has a tough time getting films into Competition. Alex van Warmerdam's Borgmanwas the first Dutch feature in Competition in 38 years in 2013.
Two editions later, van Warmerdam has just completed Schneider vs Bax, in which he co-stars as a decadent writer fighting for his life opposite Tom Dewispelaere as a hitman who wants to bump him off quickly so he can get back to preparations for his birthday party.
Other potential Dutch titles generating Cannes buzz include David Verbeek's Full Contact, about a drone pilot coming to terms with his accidental bombing of a school; Joost van Ginkel's Paradise Suite, about five interlinked characters in Amsterdam, and installations artist Fiona Tan's debut feature History's Future about a man who sets-off on a journey across Europe after losing his memory in a violent attack.
French-speaking Belgium has a slew of potential Cannes titles led by Joachim Lafosse's White Knights (Les Chevaliers Blancs), Jaco Van Dormael's The BrandNew Testment as well as Guillaume and Stéphane Malandrin's Bouli Lanners-starring rock group road movie Je Suis Mort Mais J'ai Des Amis and Dardenne brothers collaborator Philippe de Pierpont's buddy drama Bee Lucky. There are also high hopes for first features, Rachel Lang's comedy Baden-Baden and Guillaume Senez's Keeper.
Flemish films that may be ready in time for a slot include include Jan Bultheel's World War One feature animation Cafard, Lenny van Wasemael's coming-of-age tale Café Derby, Wim Vandekeybus' lost twin drama Galoping Mind and Pieter-Jan De Pue's documentary The Land Of The Enlightening about Afghan children who make a living excavating anti-personal mines to sell the explosive.
ITALY
It could be a strong year for Italy although few of the films being readied by its top directors are in Italian.
English-language Cannes hopefuls out of the bel paese include Paolo Sorrentino's English-language The Early Years; Luca Guadagnino's A Bigger Splash, featuring Tilda Swinton as well as Ralph Fiennes and Matthias Schoenaerts in the cast, and Matteo Garrone's The Tale of Tales, inspired by a collection of fairy tales by Giambattista Basile, whose work inspired the Brothers Grimm.
Italian language pictures in the frame include Nanni Moretti's Mia Madre, starring Marguerite Buy as a film director, juggling a chaotic home life and in-control set persona, opposite John Turturro as the American star of her latest production; Marco Bellocchio's L'Ultimo Vampiro, the tale of a 17th century nun accused of witchcraft; The Wait, the first feature of Sorrentino collaborator Piero Massina starring Juliette Binoche as mother who unexpectedly finds herself spending time with her absent son's girlfriend in a holiday villa, and Gomorra director Stefano Sollima's Suburra, an organised crime thriller set in and around Rome.
EASTERN EUROPE
Poland also has a notable number of potential Cannes contenders. Jerzy Skolimowski is reportedly vying for a Competition slot with 11 Minutes, following 11 minutes in the lives of several intertwined characters. He was last in Competition in 1989 with Torrents of Spring.
Andrzej Żuławski is also racing through post-production on Cosmos His first film in 15 years, it based on a novel by late Polish writer Witold Gombrowicz.
Polish DoP Bartosz Prokopowicz's debut feature Chemo, inspired by his wife's true battle with cancer and her creation of the Rak'n'Roll cancer foundation, is also being tipped as a parallel section hopeful. Buyers who have seen a rough-cut say it has an energetic, rollercoaster pace.
Animation director Anca Damian's The Magic Mountain, about late celebrated Polish photographer and mountaineer Adam Jacek Winkler, is also reported as ready. It's her first film since Crulic - The Path to Beyond which toured festivals worldwide.
From Slovakia, Marko Skop's debut feature Eva Nova, about a Soviet-era, big screen star trying to rebuild her life and relationship with an estranged son, is also creating buzz as a potential parallel section title.
Hungary hopefuls include former Bela Tarr assistant László Nemes' Son of Saul about a prisoner who retrieves the body of young boy from the fire pits of Auschwitz with the aim of giving him a proper burial.
Romanian films tipped for a possible slot include Corneliu Porumboiu's comedy The Treasure, about two neighbours digging for buried treasure in their gardens, and Adrian Sitaru's budget production It's Time about a family rocked by accusations of incest and illegal abortion, and Radu Muntean's One Floor Below.
BALKANS
Although there has been no confirmation of its completion, expectations are high that Palme d'Or winner Emir Kusturica's On the Milky Road will be ready in time for a Cannes slot. Kusturica directs and stars as a soldier-turned-monk opposite Monica Bellucci in the film exploring the absurdities of war.
Other potential titles out of the region include Croatian filmmaker Dalibor Matanic's The High Sun, revolving around three forbidden love stories set in three different decades.
RUSSIA
After a successful 12 months for Russian cinema internationally, the flow of films out of the country could be get to slowdown following the introduction of new funding and censorship rules calling for patriotic films and banning films that "undermine the state".
Russian productions vying for an Official Selection slot this year, however, include Russian Alexander Sokurov Francofonia, Louvre Under German Occupation. The director told Screen last summer that Cannes would be the best place to premiere the work. "It seems to me that with this particular film should have its premiere in Cannes because of its subject and because Cannes is less political than Berlin," he said.
SCANDINAVIA
Iceland's Runar Runarsson's Sparrows, about an adolescent from Reykjavik who is sent to live in a small town, is being tipped for a Competition slot. His debut feature Volcano played in Directors' Fortnight at Cannes in 2011.
Also from Iceland, Grimur Hakonarson's Rams, about two warring, sheep farmer brothers, is also creating Cannes buzz. Theodór Júlíussonwho won awards for his performance in Runarsson's Volcano co-stars as one of the brothers. Hakonarson's short Slavek the Shit screened in the Cinefondation shorts competition in 2005.
From Sweden, Magnus von Horn's debut feature The Here After, about a man just released from prison after serving a term for murdering his girlfriend, is seen as Croisette-bound. Von Horn's shorts Echo and Without Snow were screened at several festivals, picking up prizes along the way.
There's no confirmation on whether Norwegian Joachim Trier's English-language debut Louder Than Bombs — Gabriel Byrne as the widower of a war photographer — will be ready in time but it is regarded as strong Competition contender.
Danish directed films in the frame include Tobias Lindholm's A War, about Danish soldiers based in Helmand, Afghanistan, and Thomas Vinterberg's 1970s-set The Commune, inspired by his own colourful childhood. Vinterberg could potentially walk the red carpet twice if Far From the Madding Crowd is also selected.
SPAIN AND PORTUGAL
The recent release of first images of Julio Medem's Ma Ma, starring Penelope Cruz as an unemployed teacher battling breast cancer, suggests a Cannes premiere may be on the cards. There's also buzz around Alejandro Amenabar's Minnesota-set drama Regression, his first film since Agora six years ago.
From Portugal, there is strong buzz around Miguel Gomes's Arabian Nights, transposing Scheherazade's tales to modern day Portugal, as well as Joao Salaviza's The Mountain, about a young boy forced to take on the role of family head as his grandfather lies dying on hospital
ASIA
Asia looks set for a strong showing presence this year.
Japanese titles with strong Cannes potential include Kore-eda Hirokazu's Our Little Sister, about three sisters who kindle a bond with a half sister on the death of their estranged father, and Naomi Kawase's An, about the friendship between a baker and an old lady who bond over a passion for traditional red bean pastries.
Kiyoshi Kurosawa's supernatural love story Journey To The Shore is also reported as ready. He was last in Cannes with Tokyo Sonata, which premiered in Un Certain Regard.
Korean titles generating Cannes buzz include Im Sang-soo's high concept revenge thriller My Friendly Villains as well as an untitled feature by Hong Sangsoo and Na Hong-Jin's small town detective tale Gokseong. Both his previous films, The Murderer (The Yellow Sea) and The Chaser played in Cannes.
From China, Jia Zhangke's China and Australia-set Mountains May Depart, a mother and son reunion tale set over 25 years, seems a likely Competition picture, especially following the news that Directors' Fortnight is set to honour the director with the Carrose d'Or award this year.
Other Asian titles being tipped for a Cannes premiere include Hong Kong maestro Johnnie To's musical adaptation Design for Living, which may be re-titled as Office. To has nearly always screened Out of Competition apart from in 2005 when Election premiered in Competition.
Taiwanese Hou Hsiao-hsien martial arts drama The Assassin could also get a Cannes premiere.
Strong Indian contenders from India include Neeraj Ghaywan's Indo-French co-production Masaan (aka Fly Away Solo). A debut feature for the former Anurag Kashyap assistant, it is described as a choral work set on in the holy city of Varanesi on the banks of the Ganga.
Gurvinder Singh's Fourth Direction, another Indo-French project, is also generating buzz. Set against the backdrop of the Punjab at the height of the separatist Sikh uprising in the 1980s, it aims to capture the constant level of fear and mistrust in the region at the time.
AUSTRALIA and NEW ZEALAND
Aside from George Miller's confirmed Mad Max Fury Road and Kurzel's previously mentioned Macbeth, other Australian films tipped for a Cannes splash include celebrated theatre director Simon Stone's directorial debut The Daughter - a buried-secret, family drama starring Anna Torv and Geoffrey Rush and produced by industry veteran Jan Chapman.
Other films creating buzz include Neil Armfield's big screen adaptation of the popular play Holding the Man, about the true love story between late actor and gay activist Tim Conigrave and football star John Caloe, set against the backdrop of the early days of AIDS. The play is based on Conigrave's own memoir.
Writer and director Grant Scicluna's Downriver, about a teenager seeking redemption for his drowning of a little boy, when he was a child is tipped for a potential Croisette premiere.
MIDDLE EAST and NORTH AFRICA
MENA is unlikely to put in a strong showing at this Cannes with conflict and political instability continuing to disrupt the independent filmmaking in the region.
The few titles from the region being cited as having Cannes potential include Palestinian filmmakers Tarzan and Arab's black comedy Dégradé capturing life on the Gaza Strip through a group of women trapped in a beauty parlor during in-fighting in the conflict-riven territory.
North African titles with Croisette potential include Algerian Merzak Allouache's Madame Courage, revolving around a young pill-popping thief hailing from the slums of Algiers, and Nabil Ayouch's Expired, revolving around the lives of female prostitutes in Marrakech. Ayouch was last in Cannes with God's Horses in Un Certain Regard in 2012.
ISRAEL
Last year seven Israeli films made it to Cannes. Titles believed to have been submitted this year include veteran director Shemi Zarhin's The Kind Words, about three siblings who set-off on a trip in search of their father's real identity; Elad Kidan's Haifa-set drama Of Our Economic Situation, which was presented at the Cannes Atélier in 2011; Dror Shaul's coming-of-age comedy Atomic Falafel and former Cannes Residence participant Yaelle Kayam's debut feature The Mountain about a woman living on the Mount of Olives, who commits an unforgivable act in a bid to bring meaning to her life.
Edna and Dan Fainaru, Sandy George, Jorn Rossing Jensen, Jeremy Kay, Jean Noh, Liz Shackleton and Andreas Wiseman contributed to this report.