The full line-up of Critics' Week world premieres at the 70th Cannes Film Festival with details on each title including sales contacts.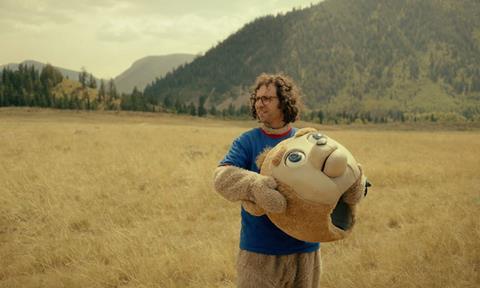 A Violent Life (Fr)
Dir: Thierry de Peretti
After his feature debut Apaches premiered in Directors' Fortnight in 2013, director de Peretti returns to Cannes with A Violent Life. Featuring a non-professional cast, the gangster-drama follows Stephane, who returns home to Corsica for the funeral of a murdered friend despite his life being in danger. Producers are France's Les Films Velvet, with co-production from Stanley White and Arte France Cinema.
Contact Pyramide International sales@pyramidefilms.com
Ava (Fr)
Dir: Léa Mysius
French director Mysius's debut feature stars Noée Abita as the titular 13-year-old Ava, whose eyesight is deteriorating quickly. In response, her mother (Laure Calamy) takes her on a summer holiday as though nothing is wrong. Mysius's 2014 short Thunderbirds was shown as part of the Cinéfondation selection that year. Ava is produced by F Comme Film and Trois Brigands Productions. Bac Films will distribute in France.
Contact Gilles Sousa, Bac Films g.sousa@bacfilms.fr
Bloody Milk (Fr)
Dir: Hubert Charuel
Charuel makes his feature debut with this tale of thirtysomething farmer Pierre, whose life revolves around his work at the farm he inherited from his family. When a contagious disease outbreak is reported across France, Pierre does everything to protect his herd. Swann Arlaud, who received a César nomination as most promising actor for 2015's The Anarchists, stars. The film is produced by French outfit Domino Films, with co-production from France 2 Cinema.
Contact Pyramide International sales@pyramidefilms.com
Brigsby Bear (US - pictured)
Dir: Dave McCary
McCary's quirky comedy, starring Kyle Mooney as a childlike man obsessed by a children's TV character, has been selected to close Critics' Week. The film, which also features Claire Danes, Mark Hamill and Greg Kinnear, was one of the standouts at Sundance in January, where Sony Pictures Classics acquired worldwide rights for a reputed $5m. McCary and Mooney are colleagues on Saturday Night Live, and the latter also co-wrote the Brigsby Bear screenplay with Kevin Costello. Production companies are 3311 Productions, YL Pictures, The Lonely Island and Lord Miller. The US release is scheduled for July 28.
Contact Sal Ladestro, Sony Pictures Classics sal_ladestro@spe.sony.com
La Familia (Ven-Chile-Nor)
Dir: Gustavo Rondon Cordova
The debut feature of longtime Venezuelan editor Cordova, about a father and son who flee their highly dangerous suburb, shows Caracas in a new light according to Critics' Week artistic director Charles Tesson. Production companies include Venezuela's La Pandilla Producciones, Cine Cercano and Factor RH, with Chile's Avila Films and Norway's DHF.
Contact Celluloid Dreams info@celluloid-dreams.com
Gabriel And The Mountain (Br-Fr)
Dir: Fellipe Gamarano Barbosa
The second narrative feature by Brazilian filmmaker Gamarano Barbosa, after 2014's Casa Grande, follows a young idealist on a journey to Africa who learns more than he bargains for at the top of Malawi's Mount Mulanje. Joao Pedro Zappa and Caroline Abras star. Production companies are TV Zero and Damned Films, with Arte France Cinema and Canal Brasil.
Contact Valeska Neu, Films Boutique valeska@filmsboutique.com
Makala (Fr)
Dir: Emmanuel Gras
Gras's documentary Makala follows a Congolese peasant who dreams of a better life for his family. He sets out on a dangerous path and discovers the price he must pay for his aspirations. A previous documentary from the filmmaker, Bovines, was nominated for the César Award for best documentary in 2013. Makala is produced by Bathysphere and Les Films du Losange will distribute in France.
Contact Berenice Vincent, Les Films du Losange b.vincent@filmsdulosange.fr
Oh Lucy! (Jap-US)
Dir: Atsuko Hirayanagi
Japan's Hirayanagi, whose short Oh Lucy! came in second place for the Cinéfondation award at Cannes in 2014, presents her debut feature of the same name, set in Japan and southern California. Shinobu Terajima stars as middle-aged Setsuko, who is inspired by her English teacher (Josh Hartnett) to transform into an alter ego called Lucy. When he disappears, she sets out to the US to find him. Produced by Matchgirl Pictures, Gloria Sanchez Productions and Meridian Content.
International contact Elle Driver sales@elledriver.eu, North America contact Bec Smith, UTA smithb@unitedtalent.com
Los Perros (Chile-Fr)
Dir: Marcela Said
Chilean filmmaker Said broke out with Directors' Fortnight 2013 entry The Summer Of Flying Fish and returns to the Croisette with her second feature. Antonia Zegers stars as a privileged upper-class women who falls for her older riding teacher, a former colonel accused of human-rights abuses under the Pinochet dictatorship. Production companies are Cinema Defacto and Jirafa Films.
Contact Films Boutique contact@filmsboutique.com
Sicilian Ghost Story (It-Fr-Swi)
Dirs: Fabio Grassadonia, Antonio Piazza
Grassadonia and Piazza, who won the Critics' Week Grand Prix in 2013 with Salvo, return to Cannes with Sicilian Ghost Story, which opens Critics' Week. The film follows teenager Luna as she strives to break the mafia code of omerta to find her missing classmate Giuseppe. Behind the feature is Indigo Film, the Italian production outfit that boasts credits including Paolo Sorrentino's Youth and The Great Beauty. Also producing are Cristaldi Pics and Rai Cinema, with Mact Productions and Ventura Film.
Contact The Match Factory info@matchfactory.de
Tehran Taboo (Ger-Aust)
Dir: Ali Soozandeh
In his debut feature, Soozandeh explores Tehran and examines how moral and sexual freedom are pitted against strict religious law. The animated feature follows the lives of three women and a young musician as their paths cross in the Iranian metropolis. Tehran Taboo is produced by Germany's Little Dream Entertainment and Austria's coop99, with co-production from ZDF, ARTE and ORF.
Contact Celluloid Dreams info@celluloid-dreams.com
Screen's Cannes guides: