Following its launch at the Berlin film festival, the Arab Cinema Center (ACC) is bringing a delegation of 17 film companies and organisations from eight countries to the Cannes film festival and market.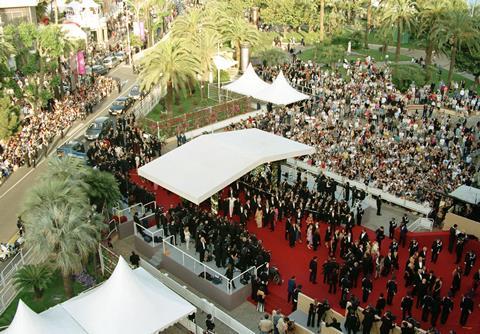 Organised by Cairo and UAE-based MAD Solutions, the ACC aims to support Arab filmmakers and the film industry in the Middle East.
Companies attending Cannes under the ACC umbrella include Egyptian production houses Film Clinic, The Producers, Crystal Dog, The Friends, True Motion and Salam PROD, Jordan's The Imaginarium Films, Lebanon's Seat 26 and the UAE's Cinema Akil.
The ACC delegation also includes the International Oriental Film Festival of Geneva (Switzerland), the Robert Bosch Stiftung Foundation (Germany), the Silk Road Film Festival (Ireland), the Luxor African Film Festival's Etisal Fund (Egypt), the UAE Ministry of Interior's Cinema Awards (UAE), the Iraqi Independent Film Center (Iraq), Free TV (Egypt) and MAD Solutions (Egypt, UAE).
"Launching at Berlin was a successful foundational step, which encouraged us to launch the second edition at Cannes, which has the world's largest film market," said MAD Solutions CEO Alaa Karkouti.
"We are planning to be present at other festivals for the sake of providing diverse and broad opportunities to Arab cinema all over the world."
Colin Brown, MAD's director of international operations, said: "The shape-shifting, globalised nature of Arab filmmaking today is why our Arab Cinema Center makes so much sense: we serve as a focal point amid all the Cannes festival and market madness for reaching out to those at the fluid forefront of a New Arab Wave."
ACC activities will range from market screenings for Arabic-language films, networking events and meetings with international film companies and organisations. ACC will also publish a guide on its participants in the market.