Michael Russo tracks the history of the Coppola clan in doc The Family Whistle.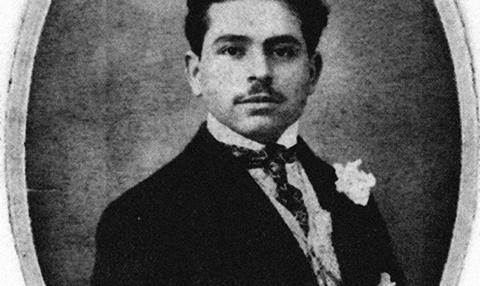 Michele Russo has spent many years making The Family Whistle, his documentary about the Coppola family and its origins in Bernalda, a small village in southern Italy. Russo himself is from Bernalda and discovered when he was a child that Francis Ford Coppola was actually his cousin. In the documentary (screening in Cannes Classics on May 19), Russo goes to exhaustive lengths to chart the Coppola family tree.
In particular, he chronicles the life of Agostino Coppola (Francis's grandfather), both growing up impoverished in southern Italy and as an immigrant in New York.
"Step by step, I discovered many interesting characters. For me, it was like a fable," says Russo, who played a hitman in The Godfather Part III. These include Agostino's mother, Filomena "No Nose", so called because her nose was cut off after it became infected.
Agostino (1882-1945) himself was a remarkable character: womaniser, inventor, gourmand, music lover. He was the only one in his family to receive any education. When he came to America in 1904, he had seven sons - and was the patriarch of a family which has gone on to have a huge impact on US cultural life. His direct descendants include everybody from Nic Cage and Sofia Coppola to Jason Schwartzman.
"I said to Francis, 'Why don't you make a movie about your family? It's an incredible story'," Russo remembers. "He said, 'Ok, you will do it.' That was a great responsibility." As for the "family whistle", it's a three-note tune used by the Coppolas as a means of identifying each other from a distance.