The Italian production company run by Riccardo Scamarcio [pictured] and Valeria Golino is back in Cannes.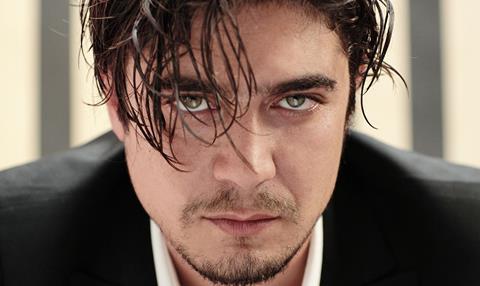 With four films programmed in four different festivals in its four-year existence, Buena Onda is a production company on the move. Its main players are Italian actors Riccardo Scamarcio (My Brother Is An Only Child) and Valeria Golino (Per Amor Vostro), and producer Viola Prestieri (The Great Beauty).
Their latest film, Stefano Mordini's Pericles The Black, stars Scamarcio and is playing in Un Certain Regard, the same section that programmed Golino's directorial debut, Honey (Miele), another Buena Onda project.
"I decided to start working as a producer because nobody wanted to produce Miele and that seemed incredible to me and Valeria" says Scamarcio. "Our company was born as a response to the fear of the Italian industry."
As an actor, Scamarcio has featured in several successful Italian films but as a producer he struggles to sell his movies for a decent price at home. "Since the two biggest distributors, Medusa and Rai Cinema, decided not to battle anymore for international titles, these movies have been targeted by smaller distributors and their prices have dropped," he observes. "European films that used to cost between €500,000 and €600,000 [$680,000] are now sold for €200,000 [$230,000], which is far less than many Italian films."
Targeting the international market, says Scamarcio, is "a reaction to the globalisation of Italian audience choices". Many in the Italian industry blamed the decrease in market share for local productions last year on the influx of international productions and the lack of regulation protecting Italian films: "We're well behind what the American and French industries do, both in terms of organisation and statal backing."
Buena Onda's previous production, 2015's Per Amor Vostro, played in Venice last September, where it landed Golino the best actress prize. "That movie was produced for €800,000 [$910,000], as the actors agreed to take shares," he says. "We didn't get rich with it but it totally repaid its costs. The same thing happened with Miele, which we sold in 20 territories after being screened in Cannes."