Maren Ade's comedy-drama set the highest score in the history of the Jury Grid.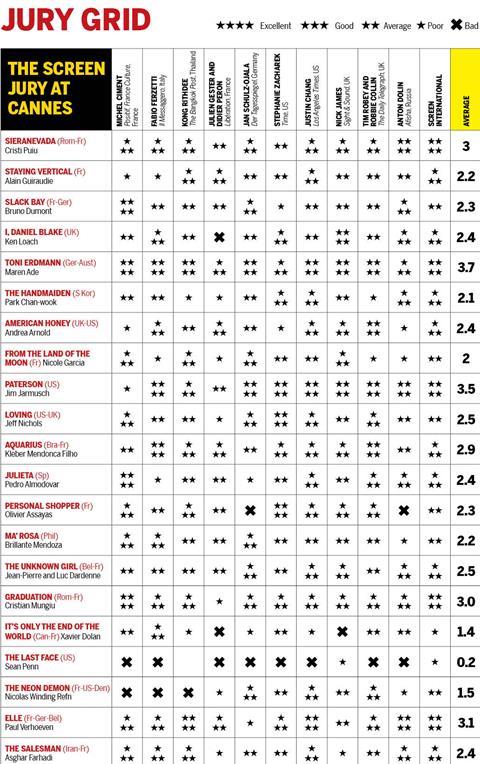 The last two In Competition titles have now screened at this year's Cannes Film Festival, with Maren Ade's comedy-drama Toni Erdmann reigning atop the final Screen Jury Grid.
Clocking up a remarkable 3.7 out of a possible 4-stars, averaged from the scores of 11 critics, the film registered the highest rating in the Grid's history, beating previous holder Mr Turner.
The final films to make their bows this year were Paul Verhoeven's Elle and Asghar Farhadi's The Salesman.
Elle clocked up a strong rating of 3.1 overall, placing it third on the list above the two Romanian titles; Cristian Mungiu's Graduation and Cristi Puiu's Sieranevada. Jim Jarmusch's Paterson held onto second place with 3.5
The Salesman attracted a more middling but still respectable 2.4, placing it alongside Ken Loach's I, Daniel Blake, Andrea Arnold's American Honey, andPedro Almodovar's Julieta.
Sean Penn's The Last Face ended up bottom of the pack, setting a 13-year low for the Grid by attracting eight X (no score) ratings on the way to an overall 0.2.
Also comprising the bottom three were Xavier Dolan's It's Only The End Of The World and Nicolas Winding Refn's The Neon Demon.