EXCLUSIVE: Sales launch in Cannes on Trier's first genrefilm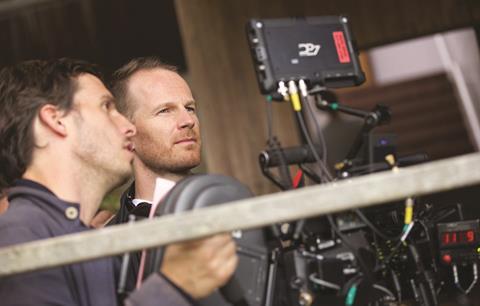 Memento Films International (MFI) has boarded sales on Norwegian director Joachim Trier's romantic supernatural thriller Thelma about a young woman unaware that she possesses frightening powers.
After his English-language Louder Than Bombs, Trier has returned home for the Norwegian-language thriller, which is due to shoot in Oslo this autumn.
"This is an exciting new departure for Trier," said producer Thomas Robsahm at Oslo-based Motlys, who is lead producing.
"The remarkably constructed and suspenseful script manages to find an original new take on genre material without losing any of Trier's unique and personal touch. The film will be Trier's most visually ambitious project to date, with striking VFX."
Alexandre Mallet-Guy of Memento Films Production in France, Mikkel Jersin at Denmark's Snowglobe and Mattias Nohrborg at Sweden's B-Reel are on board as co-producers.
Trier will work with his usual team of co-writer Eskil Vogt, director of photography Jakob Ihre and editor Olivier Bugge Coutté.
Paris-based MFI is kicking off sales in Cannes. Casting is currently underway in Oslo.
The film is expected to be ready for spring 2017. Norwegian distributor SF Norge is planning a Halloween 2017 release.
"We're thrilled to continue working with Joachim and his incredible team. They're assembling a brilliant, bold and scary project that will appeal to Joachim's fans, but also to all genre lovers around the planet", said MFI head of sales Tanja Meissner.
The $4.8m film was also supported by Eurimages, The Norwegian Film Institute, The Danish Film Institute, the Copenhagen Film Fund and Media.