Hollywood A-Listers have conspicuously ditched their stilettos following last year's sartorial storm.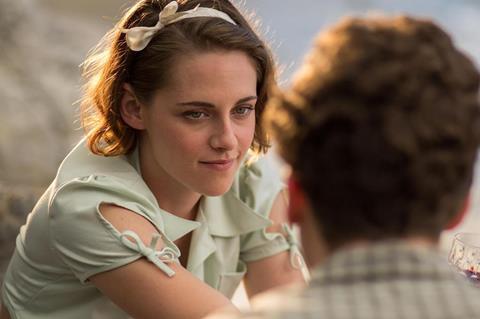 US actresses Kristen Stewart, Julia Roberts and Susan Sarandon have all made a point of ditching their points in Cannes this year following last year's sartorial storm.
Last year, the festival came under fire for turning away women for wearing flats and this year the A-Listers have seemingly hit back.
The actresses all went barefoot or in flat shoes for photo calls and film premieres this week.
Susan Sarandon walked the opening-night red carpet for Woody Allen's festival opener Cafe Society in black flats, and Kristen Stewart took off her shoes altogether for the customary photo call.
Julia Roberts openly flaunted traditional Croisetiquette when she walked the red carpet barefoot for the premiere of Jodie Foster's Money Monster.
While celebrities going barefoot at festivals and premieres is not unheard of, Roberts' flaunting of the festival's vaunted dress code one year on from 'Heelgate' has struck a chord.
Stewart denied that she was making a statement by removing her heels at the photocall but made her views on stiff dress codes clear during a roundtable interview for Allen's opener.
"Things have to change immediately," Stewart reportedly told Indiewire.
"It has become really obvious that if [a man and I] were walking the red carpet together and someone stopped me and said, 'Excuse me, young lady, you're not wearing heels. You cannot come in', then [I'm going to say], 'Neither is my friend. Does he have to wear heels?' It can work both ways.
"It's just like you simply cannot ask me to do something that you are not asking him," she continued. "I get the black-tie thing but you should be able to do either version – flats or heels."
Cannes chief Thierry Fremaux last year denied that the fesival had a strict code on women's footwear but following Screen's story a number of men and women came forward with instances of being turned away from premieres because of their vertically challenged attire.