Dutch animator Michael Dudok de Wit talks Un Certain Regard title The Red Turtle.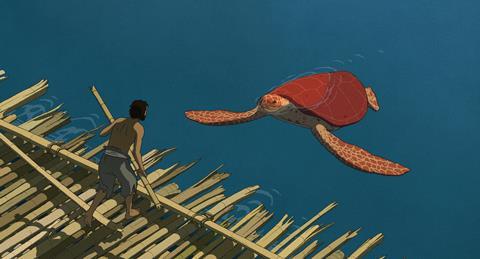 Following a long, successful career in short films, Dutch animator Michael Dudok de Wit, an Oscar-winner in 2000 for Father And Daughter, believed he had minimal ambition to move into directing features.
That was until an email popped into his inbox in 2007 out of the blue with an attached letter from Studio Ghibli asking if he would be interested in co-producing a feature with the Japanese animation giants.
The letter said that the company's top personnel, including legendary animator Hayao Miyazaki, admired his short, referring to it as "very Japanese".
The request was even more surprising because Ghibli had never embarked on an international co-production before. But, with directors including Miyazaki virtually retired from features, Ghibli had begun to look further afield, and had tasked Wild Bunch's Vincent Maraval (whose company have traditionally acted as the sales agent on Ghibli's films) with getting word to de Wit.
The dialogue-less project – The Red Turtle, based on his original idea about a castaway on a deserted tropical island populated by turtles, crabs and birds - entered a long development process until late 2011. The director was largely left to his own devices, with Dudok de Wit saying Ghibli believe in auteurs and were insistent that he pursue his own vision with the project.
Isao Takahata was the Japanese company's primary creative input, visiting their Paris studio on multiple occasions, while de Wit also visited Japan.
The project went into production in July 2013. The "small team" of 30 was entirely comprised of European talent, and they worked around the clock, only putting the finishing touches to the film a handful of weeks ago.
The Red Turtle premieres in Un Certain Regard and will be distributed by Wild Bunch in France and Toho in Japan.