Sponsor prizes also go to Claire Denis comedy and Philippe Garrel drama.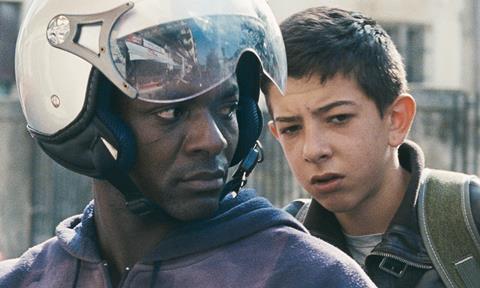 Chloé Zhao's The Rider, Jonas Carpignano's A Ciambra and Claire Denis' Let The Sunshine In were among Directors' Fortnight films to pick up awards tonight.
Although the strand is a non-competitive, some sponsors hand out prizes.
The Art Cinema Award for a feature film went to Chloé Zhao's The Rider, which was recently snapped up by Sony Classics for North America, Latin America, Asia, Australia, New Zealand and Eastern Europe.
The film tells the story of a cowboy (played by Brady Jandreau) who embarks on a road trip through America after a near death accident.
The SACD Award for a French-speaking feature was given jointly to Philippe Garrel's Lover For A Day and Claire Denis' Let The Sunshine In.
The latter, an unusual change of gear for Denis, is an eccentric relationship comedy of ideas, starring Juliette Binoche as a single woman living alone in Paris.
Also featuring in the project, inspired by Roland Barthes's prose meditation A Lovers Discourse: Fragments, are Gérard Depardieu, Bruno Podalydès and Josiane Balasko.
Cannes habitué Garrel's movie, set in contemporary Paris and shot in the director's trademark black-and-white style, tackles the filmmaker's life-long theme of relationships, their complications and what makes them tick or fail.
Esther Garrel co-stars as a woman in her 20s who returns home after the breakdown of a relationship to discover her father (Éric Caravaca) is dating a woman her age, played by newcomer Louise Chevillotte.
The Europa Cinemas Label to a European feature went to A Ciambra by Jonas Carpignano.
The director's follow up to 2015 drama Mediterranea is an evolution of his 2014 short about a Romani boy who struggles to keep his family together and repay his brother's debt.
Meanwhile, the Illy Prize for a short film was awarded to Benoit Grimalt's Retour A Genoa City.
Among last year's feted films in Directors' Fortnight were Houda Benyamina's Divines, which then went on to score seven Cesar nominations, winning three.
Cannes' main competition prizes are handed out on Sunday night.