EXCLUSIVE: Go Ayano stars in the film crime drama based on detective Yoshiaki Inaba's autobiography.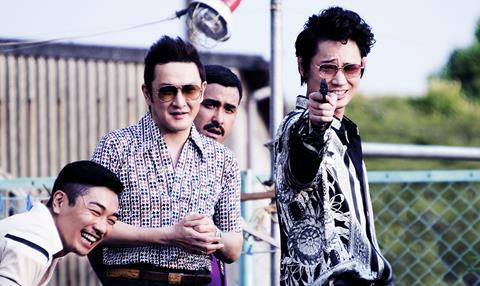 This year's New York Asian Film Festival (NYAFF, June 22-July 9) will open with the world premiere of Kazuya Shiraishi's Twisted Justice, starring Go Ayano.
Based on Yoshiaki Inaba's autobiography, the crime epic stars Ayano as Japan's most corrupt police detective who was eventually imprisoned for drug and gun possession.
Nikkatsu is handling international sales on the film, which opens in Japan on June 25.
Shiraishi will introduce the film on the festival's opening night with producer Yoshinori Chiba. Ayano, one of three actors being recognised at NYAFF with the Screen International Rising Star Award, will attend the festival later to accept the award.
NYAFF is also honouring Japanese filmmaker Shunji Iwai, who will receive the festival's Star Asia Lifetime Achievement Award for a 20-year career spanning films such as Love Letter (1995), All About Lily Chou-chou (2001) and A Bride for Rip Van Winkle (2016), starring Ayano, which will screen at NYAFF.