Dir: Daniel Wolfe. UK. 2014. 107mins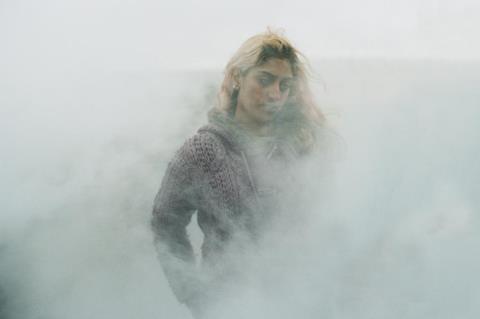 The relentless pursuit of fugitive lovers is a time-honoured plot but Catch Me Daddy invests the outcome with a particularly grim inevitability. This is not a film in which anything is likely to end well. The feature debut of music promo director Daniel Wolfe, co-written with his brother Matthew, relishes walking on the wild side as it offers a bleak vision of a post-industrial Britain and of a Pakistani family in which a father's sense of honour is more prized than life itself.
The neverending misery is wearying and some of the tough guy dialogue hard to catch.
It covers similar territory to Shan Khan's recent UK theatrical release Honour but with much more cinematic flair and dramatic credibility. There will be critical support for a film that shows some of the promise previously glimpsed in the early work of Thomas Clay or Paul Andrew Williams but it could never be termed a crowdpleaser. The oppressive tone and the occasional burst of shocking, blood-spattered violence will render any critical approval hard to translate into a significant theatrical appeal.
Catch Me Daddy begins in a manner suggesting Bruno Dumont had decided to make a film in the Yorkshire moors. Robbie Ryan's evocative cinematography is one of the film's true stars. There is a real feel of damp and chill, mist and mud and a silence broken only by the whistling of the wind or the patter of rain drops on a caravan roof.
The caravan is a temporary home to British-Asian girl Laila (solid newcomer Sameena Jabeen Ahmed) and her Scottish boyfriend Aaron (Conor McCarron from NEDS). There is a sense too that any moments of domestic bliss are just the calm snatched before the storm. The slate grey skies are a sign of the reckoning that is to come.
In true Romeo and Juliet fashion, Laila has defied the will of her family and now her brother Zaheer (Ali Ahmad) is closing in, determined to bring her back home to their father Tariq (Wasim Zakir). Assistance in tracking her down is provided by gormless psycho Barry (Barry Nunney)and his coke-sniffing sidekick Tony (Gary Lewis). Zaheer also has a car-load of associates determined to see honour upheld and defiance punished. It is only a matter of time before they all collide,
The first half of Catch Me Daddy is very much about establishing a sense of place and of dead-end lives that have run out of options. Everyone seems to be dealing drugs, taking drugs, scraping by in unskilled jobs or barely maintaining a hold on life by their fingertips. The second half veers into the faster pace of thriller territory as blood is spilt and Laila and Aaron have nowhere left to hide.
The neverending misery is wearying and some of the tough guy dialogue hard to catch. There are a few welcome signs of the affection and anguish felt by Zaheer and Tariq for the course of action they are following but most of the Pakistani pursuers are little more than one dimensional thugs. The unresolved ending is also more likely to frustrate than intrigue. There are issues of tone and substance that might temper enthusiasm for Catch Me Daddy but it still contains some real promise.
Production company: Emu Films
International sales: Altitude Film Sales www.altitudefilment.com
Producers: Michael Elliott, Hayley Williams
Screenplay: Daniel Wolfe, Matthew Wolfe
Cinematography: Robbie Ryan
Editors: Dominic Leung, Tom Lindsay
Production designer: Sami Khan
Music: Matthew Watson, Daniel Thomas Freeman
Main cast: Sameena Jabeen Ahmed, Conor McCarron, Gary Lewis, Wasim Zakir