Dir: Rolf de Heer. Australia. 2013. 108mins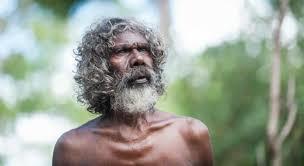 The great and troubled aboriginal actor David Gulpilil crowns his career with a mesmeric portrait of stubborn, baffled pride in his third major movie for maverick filmmaker Rolf de Heer. He shares the screenplay credit with his director and the film is clearly a semi-autobiographical portrait of the man and his far-north, tropical bush community.
Though often visually beautiful, Charlie's Country is a confronting experience.
Hardly off the screen, he commands attention throughout an unhurried tale of aboriginal bemusement, bitterness and despair in modern White Australia. This is an arthouse winner at home and a rich choice for international festival showings. Gulpilil's previous films with de Heer – The Tracker (2002) and Ten Canoes (2006) – were similarly distinguished (and ultimately award-winning), but here the settings and themes are wrenchingly contemporary.
Ageing Charlie wants to change his dissatisfied life but his choices are few. He can't shoot game because he needs a firearm licence. "I'm not a recreational shooter, I am a hunter," he tells the one local policeman (Luke Ford) with whom he has a jokey relationship. Even his lovingly homemade spear is confiscated as a "dangerous weapon". After campfireside conversations with old friends, some more unwell than he, Charlie decides to return to the bush and the lifestyle of his ancestors.
Though filmically spectacular, his new life trekking, trapping – even bark painting – is tough on his dodgy health, especially when the rains comes. A time in hospital is followed by drinking "in the long grass", as aboriginal squatting is called around Darwin; and then he is subjected to degrading prison routine.
None of this seems inevitable in de Heer's deliberately slow narrative, and all is seen via monumental Gulpilil closeups: sad eyes through a tangle of wild grey hair. But when he moves through the landscape, as slender as the tall reeds, as graceful as a dancer, he becomes one with his estranged country.
De Heer revels in the remote locations, and cinematographer Ian Jones offers beautifully fluid steadicam sequences in what looks like impossible wilderness.
Though often visually beautiful, Charlie's Country is a confronting experience, and none more so than the single devastating shot where Charlie/Gulpilil has his wild hair, moustache and beard utterly, brutally shorn by a young, disinterested prison barber. We are outraged at his denigration.The film premiered at the Adelaide Film Festival.
Production companies: Vertigo Productions, Bula'bula Arts Aboriginal Corporation
Aust/NZ distribution: Hopscotch Entertainment One
Producers: Nils Erik Nielsen, Peter Djigirr, Rolf de Heer Executive producers: Domenico Procacci, Bryce Menzies, Sue Murray, Troy Lum, Peter McMahon
Screenplay: Rolf de Heer, David Gulpilil
Cinematography: Ian Jones
Editor: Tania Nehme
Production designer: Beverley Freeman
Music: Graham Tardif
Website: www.vertigoproductions.com.au
Main cast: David Gulpilil, Peter Djigirr, Luke Ford, Jennifer Budukpuduk, Gaykamangu, Peter Minygululu, Gary Sweet