China's box office grew by 48.7% to hit a record $6.78bn (RM44bn) in 2015, according to the state film regulator, with local films grossing $4.17bn (RMB27.1bn) or 61.58% of the total haul.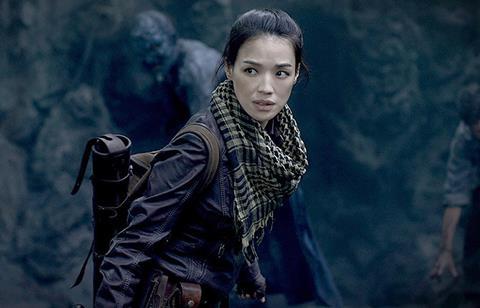 China's State Administration of Press, Publication, Radio, Film and Television (SAPPRFT) reported that the year-on-year increase is the highest since 2011. Industry execs estimate that China's box office may overtake the US (which currently stands at $11bn) in 2017.
SAPPRFT also reported that admissions rose 51.08% to reach 1.26 billion and that 8,035 new screens opened (around 22 every day) for a total of 31,627 screens by the end of 2015.
Edko Films' CGI/live-action hybrid Monster Hunt was the top-grossing film with $375m (at adjusted RMB exchange rates), just squeezing past Fast & Furious 7 with $373m, and followed by Enlight Media's Lost In Hong Kong ($248m), Avengers: Age Of Ultron ($225m), local comedy Goodbye Mr Loser ($221m) and Jurassic World ($218m).
Christmas release Mojin: The Lost Legend ranked seventh in the year-end top ten with $210m, followed by local films Pancake Man ($178m), From Vegas To Macau 2 ($150m) and animation Monkey King: Hero Is Back ($147m). A total of 81 films surpassed the RMB100m ($15.38m) benchmark, including 47 Chinese titles.
The market is heading into another busy period with the January releases of Star Wars: The Force Awakens, Sherlock: The Abominable Bride and Kungfu Panda 3. Big local films to open over Chinese New Year in early February include sequels From Vegas To Macau 3 and The Monkey King 2.
While local films have been bolstered by growing audiences in third and fourth-tier cities, along with periodic blackouts on Hollywood films, SAPPRFT also noted that the quality of Chinese films is improving: "In 2015, more films achieved both outstanding box office performances and critical acclaim."
Chinese films are also seeing an increase in overseas sales revenue, which grew by 48.13% to $415m (RMB2.77bn) in 2015.