CHINA BOX OFFICE: Xu Jinglei's Somewhere Only We Know topped the China box office over the Valentine's Day weekend, grossing $37.72m from 6.99 million admissions.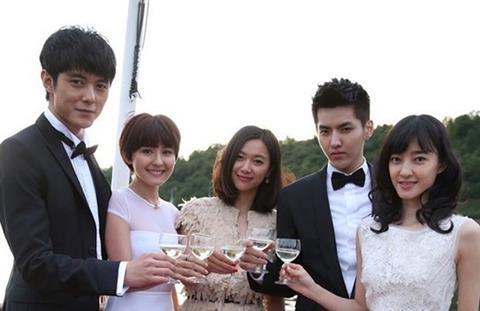 Set in Prague, the romantic drama stars Xu alongside Kris Wu, a former member of Korean pop group EXO, and Wang Likun.
The Hunger Games: Mockingjay – Part 1 ranked second with $21.92m over the week February 9-15, according to EntGroup figures. Including its opening day gross of around $10m on February 8, the film has grossed a cumulative total of $31.86m after eight days.
Local animation Boonie Bears: Mystical Winter took third position in the chart with $8.32m for a cume of $40.13m after 17 days.
It was followed by Jean-Jacques Annaud's Wolf Totem, which took $7.6m from previews alone, ahead of its official Chinese New Year release on February 19.
The Hobbit: The Battle Of The Five Armies came fifth with $7.54m for a cume of $121.72m after 24 days.
Last week's box office champion, reality show spin-off Running Man, fell to sixth position with $6.27m for a cume of $68.45m.
Rounding out the chart were four local films:
Li Xinman's romantic comedy One Night Stud, which grossed $4.68m for a cume of $9.67m;


Eva Jin's Crazy New Year's Eve, aimed at Chinese New Year audiences, which took $4.49m ($10.28m);


Herman Yau and Raymond Wong's An Inspector Calls, which grossed $1.76m ($5.7m); and


animation Pleasant Goat And Big Big Wolf – Amazing Pleasant Goat with $1.62m ($9.83m).
Eight films will open on February 19, the start of the Chinese Year New Year holidays, including Wolf Totem, Jackie Chan's Dragon Blade, Peter Pau's fantasy epic Zhong Kui: Snow Girl And The Dark Crystal, Wong Jing's From Vegas To Macau 2, Wilson Yip and Matt Chow's Triumph In The Skies, Where Are We Going Dad 2, comedy Emperor Holidays and animation New Year Is Coming: Uproar Of Chuxi.