Bona Film Group is set to handle distribution of Oscar winners The Revenant and Room in mainland China.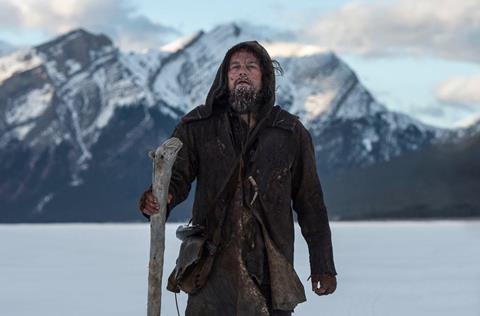 The Revenant, which won Oscars for best director (Alejandro Gonzalez Inarritu), best actor (Leonardo DiCaprio) and best cinematography (Emmanuel Lubezki), has been scheduled for China release on March 18. According to posts on Bona's Weibo and WeChat accounts, DiCaprio is expected to visit China to promote the release.
Bona is co-releasing the film with China Film Group and Guangdong Alpha Animation & Culture Co, which was one of the investors in the New Regency Films production, along with Taiwan's Catchplay.
Catchplay and Hong Kong's Bravos Pictures have already released the film in their respective territories. Catchplay and Alpha have also invested in New Regency's Splinter Cell and Assassin's Creed.
Chinese film portal Mtime reported that The Revenant was originally set for release on February 16, but mainland censors needed more time to review the film, which is unlikely to be passed without cuts.
Bona also acquired Lenny Abrahamson's Room – which picked up the best actress Oscar (Brie Larson) – at the Toronto International Film Festival last year, but is still discussing a theatrical release with Chinese authorities. The Beijing-based company previously acquired 2013 multiple Oscar winner 12 Years A Slave, but the film was not able to pass mainland censorship.
Under Chinese regulations, private Chinese companies can acquire films for import on a flat fee basis, but need to work with state-owned distributors China Film Group and Huaxia for their theatrical release.