Beijing-based studio Enlight Media is paying $245m for a 19% stake in China's largest online ticketing platform Maoyan.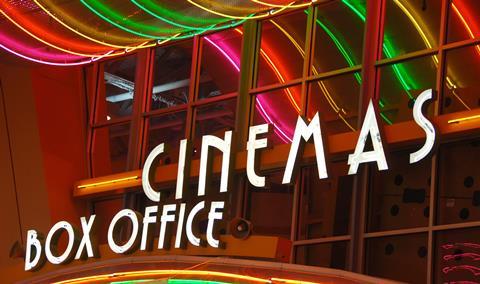 In addition, Enlight Media's parent company Enlight Holding will acquire a 38.4% stake in Tianjin Maoyan Culture Media for $122.5m in cash and a 6% stake in Enlight Media.
Following the deal, which values Maoyan at around $1.3bn (RMB8.3bn), Chinese billionaire Wang Xing's stake in the company would be reduced from 85.5% to 31%. The deal is subject to shareholder approval.
Wang Xing is the founder of ecommerce site Meituan.com, which merged with rival Dianping last year. It was announced last month that Maoyan would be spun off from Meituan-Dianping to enable the platform to grow and face competition from rival services.
"We will provide appropriate industry resources to strengthen Maoyan's involvement in upstream businesses and create a leading internet + integrated entertainment platform," said Enlight founder and chairman Wang Changtian.
Maoyan covers around 5,200 Chinese cinemas and 120 million users. In 2015, the platform accounted for transaction volume of around $2.4bn (RMB15.6bn), but has yet to become profitable. More than 70% of China's movie tickets are sold online.
According to a Credit Suisse report, Maoyan has a leading 36% share of China's online ticketing market, followed by Gewara and Tencent's Wepiao, which merged last year and jointly account for about 30%. Alibaba's online ticketing platform Taobao Piao Piao and Mtime rank fourth with 6% each, followed by Dalian Wanda Group's ticketing arm with a 5% share.
Alibaba recently raised $260m (RMB1.7bn) for Taobao Piao Piao in a financing round that valued the online ticketing platform at $2bn (RMB13.7bn).