Heyi Pictures, the film arm of Chinese streaming giant Youku Tudou, signed six partnership deals with content publishers and new distribution channels at the Beijing International Film Festival (BJIFF) today.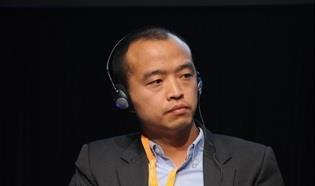 Two of the partnerships are with companies that will provide intellectual property (IP) for Heyi Pictures to develop into film and TV projects – internet novel publisher Mopian and media conglomerate Readers Publishing and Media. Heyi Pictures is also partnering with IP incubator BlueVision Media.
The first batch of Mopian titles to be adapted under the deal are fantasy adventures Unlimited Terror, A Tale Of The Dragon And Snake and Yang God, which have each racked up more than 50 million views.
"What's interesting about these properties is that they've proved that readers are willing to pay for the content they consume," Allen Zhu, Youku Tudou senior vice president and Heyi Pictures CEO, told ScreenDaily.
In addition, Heyi Pictures has signed with three partners that will enable its content to be distributed across different kinds of screens – broadcaster CCTV6, airline advertising platform AirMedia and outdoor media specialist Fundamental Media.
The partnerships mean that Heyi Pictures will be able to deliver content over nine different platforms – adding TV, planes, trains, subway trains and outdoor media to it current channels of delivery through theatre screens, laptops, tablets and phones.
Heyi Pictures will also work with Fundamental Media's film arm, Fundamental Films, to develop some of the properties it has acquired for multiple screens.
"Chinese movie audiences are calling for more quality titles while the Chinese movie business demands a larger and continuous flow of new IPs," said Zhu in statement.
"By working with prominent partners across different domains, Heyi Pictures is building an open platform to develop stronger IPs across multiple screens to bring to these audiences."
Mopian owns more than a dozen popular IPs and has an accumulated readership of over 300 million. Readers Publishing and Media is a domestic media company conglomerate with eight subsidiary publishing houses, 13 magazines, animations and digital and outdoor media platforms.