Supernatural and horror programme provides the perfect movie treat for Royal Wedding loving film fans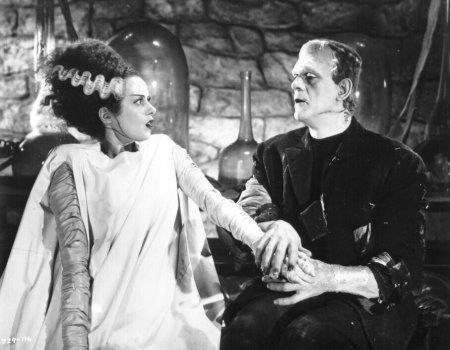 The UK-based annual Sci-Fi-London festival is planning is glorious night of filmic celebration to commemorate the upcoming Royal Wedding between Prince William and Kate Middleton.
Kicking off with a glass of Bucks Fizz, film fans will settle down at 11.30pm on Thursday April 28 – the night before the wedding itself – for an all-night screening session of five black-and-white classics…all with a wedding theme, but also with a genre twist.
It is also richly appropriate that the screenings take place at the luxurious Apollo Piccadilly Circus, probably the closest cinema to Buckingham Palace…handy if the Queen wants to pop down to calm her pre-wedding jitters.
The films being shown are:
· Bride Of Frankenstein (1935), the acclaimed James Whale Frankenstein sequel, with thoughtful Dr Frankenstein creating a mate for his monster. It stars Boris Karloff and Elsa Lanchester.
· I Married A Witch (1942), the Rene Clair comedy classic about a beautiful 17th century witch who returns to life to ruin the life of a politician who happens to be the descendant of her persecutor. It stars Veronica Lake and Fredric March.
· The Corpse Vanishes (1942), about a female newspaper reporter investigating the strange story of a series of brides who die during their weddings, with her journalistic quest leading her the secret of eternal youth. It stars Lon Chaney.
· Bride Of The Gorilla (1951), about a plantation owner who marries a beautiful woman only to be plagued by a pesky voodoo curse that turns him into a gorilla. It stars Lon Chaney, Barbara Payton and Raymond Burr.
· Bride Of The Monster (1955), an Ed Wood film about a mad doctor who kidnaps man and uses them in an experiment using atomic energy to turn them into supermen. A nosy newspaperwoman unfortunately gets too close to the story. It stars Bela Lugosi and Loretta King (as well as Ed Wood regular Tor Johnson as Lobo).