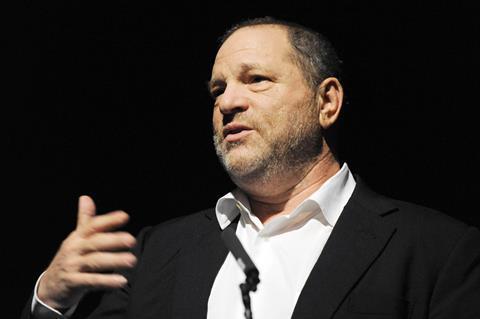 Harvey Weinstein's impropriety towards women has been one of the biggest elephants in the film industry room for decades.
For established players in Hollywood to suggest they were unaware of professional misconduct by the industry titan is hardly plausible. But a culture of fear and complacency has meant that few have previously spoken out.
As in many sectors, speaking out against industry totems is a path fraught with danger. At the sharp end of the entertainment industry, those who do so run the risk of their careers stalling or of being expelled from the inner circles of influence. For many in the film business, especially in Hollywood, that is a fate worse than tacit complicity.
Meanwhile, while some journalists investigating Weinstein were allegedly threatened with legal action, other media brands passed up opportunities to speak out.
The thread keeping Weinstein safe has threatened to unravel at various times and now has finally done so. It has taken a handful of brave women whose names command public attention and some tenacious and well-resourced publications – to put their heads above the parapet and detail what has long been swept under the carpet.
The most pressing concern today should be an ongoing fact-finding mission around what happened to whom. We have heard some of the revelations. More will surely emerge (neither is Weinstein the only bigwig alleged to be a serial sleaze).
Those who have been wronged should be encouraged to come forward. The industry should appropriately recognise and acknowledge allegations, while those closest to the misconduct should engage in some seriously deep soul-searching, at least. There may be further criminal action to come.
Systemic problem
Soul-searching is far from enough, however. Gatekeepers and influencers must stand up, speak out and most vitally, act. The two most immediately important questions now are not what is next for Weinstein-less TWC, but what is next for the victims of any substantiated crimes and for future generations of women who want to get ahead in the industry through skill and determination alone. To echo the words of Marty Baron in Catholic Church expose Spotlight, it's the 'system' which needs to be exposed alongside individual perpetrators of wrongdoing.
Harvey Weinstein's behaviour didn't take place in a vacuum. From Jimmy Saville to Roger Ailes, Bill Cosby to Bill O'Reilly (and of course Donald Trump, who straddles multiple spheres), in the last couple of years alone the entertainment industry has heard a litany of stories of criminal or improper workplace conduct towards women. What has it done to significantly ensure that women entering its ranks will not have to put up with that type of behaviour going forward?
Little, from what I can make out. Is the film industry, for one, capable of meeting that challenge?
Several national film bodies have been making positive moves towards improving diversity in industry ranks, but the wider industry continues to suffer from a deregulation problem. The apparatus for checks and balances in TV is slightly more developed than in film due to the public facing nature of large broadcasters. In Hollywood, studio insiders and agents largely make the rules while the independent business consists of a series of small, private companies who thrive on autonomy. There are few internal checks and balances on big or small players and that's how they have liked it.
Screen wrote about the damaging effects of workplace deregulation last month. At Christmas, we touched on harmful hypocrisy, especially the free pass given to certain Hollywood stars involved in serious wrongdoing.
Can the industry regulate itself?
The soul-searching needs to go deeper. The infrastructure through which victims can seek help clearly isn't in place. Would national industries benefit from independent watchdogs overseeing them? Can unions play a greater role in ensuring better standards? Does the industry need an ethics charter for appropriate workplace conduct? In a bid to curb unethical conduct, two French fashion conglomerates last month created and signed up to a charter banning the use of size zero and underage models, for example.
The film industry doesn't necessarily need to take lessons from other sectors, which certainly have their own problems. But it needs to learn from its mistakes and reform. If it can't do that, then it needs to reach out to those sectors who have experience of implementing better work place practices. That drive needs to come from gatekeepers and influencers.
So far, high-profile examples of male executive and celebrity abuses of power have largely focused on the US, which is by far the largest entertainment industry community. The issues of gender inequality spread across the global industry, however, and are myriad: the gender pay gap, the lack of women in senior roles, the objectification of women, the lack of female speaking parts, the lack of adequate support for women re-entering the industry after maternity leave, etc.
No country is immune. Even in Sweden, a country that has been praised for highlighting gender inequality in the workplace, one of the territory's biggest film companies last year had to sack its CEO due to an alleged "laddish culture" which had prompted a higher than average turnover of female staff.
Conversely, how many women executives or stars have been fired for inappropriate behaviour towards men?
I remember walking down the Croisette on the first day of Cannes this year and being dismayed to see a huge half-naked Michelle Rodriguez on a massive billboard advertising an upcoming action movie. The actress's cleavage was the most prominent feature of the poster. How much progress are we making, I thought?
If Tom Cruise or Daniel Craig were advertising the next Mission Impossible or James Bond film, would their crotches be the most prominent aspect of the marketing campaigns? Society has a problem with how it views women. So does the film industry.
The film industry is of course full of decent and principled people. But many – from moguls to assistants, actors to the trade journalists who cover the business - need to do a better job of calling out impropriety. The industry as a whole needs to embrace a more enlightened working culture and those who can need to put in place adequate practical apparatus for making that feasible.
Read more:

Screen's deputy editor based in London.