Screen editor Matt Mueller weighs in on the Cannes press screening debate.
The news that Cannes Film Festival, still the world's premier movie showcase, is considering aligning the press and public screenings of its biggest films (read: those in Competition) would represent a significant change for a festival not known for radical overhauls.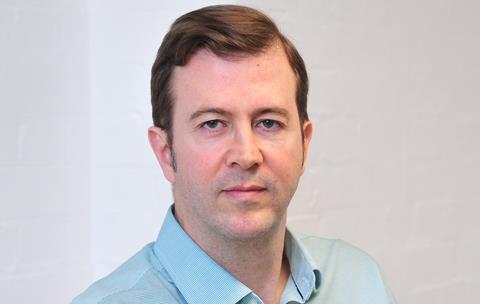 Speaking to a Screen International journalist at San Sebastian, Cannes artistic director Thierry Frémaux spelled out in detail (it was an idea he had already floated in his book Official Selection) how much thought he has been giving to the change, noting it was currently being debated in the boardroom and declaring that he already "has the answer" about how it can be done.
No longer would the press — trade, consumer, national and online bloggers — be the first to weigh in on a Competition title's merits after the traditional 8:30am screening at the Lumiere in the Palais des Festival. Instead, Cannes is considering running press screenings simultaneously with the film's evening red-carpet premiere in front of the public and the filmmakers.
Frémaux's reasons are targeted at the instantaneous (and often glib) rush to judgment in our social-media age. It's hard to blame him. We can all recall films in recent times that have been laid to waste following their morning Competition screenings, so imagine what it's like for Frémaux to then have to escort disappointed or under-siege filmmakers up the red carpet on what should be one of the best nights of their life.
A little like those post-Oscar or Bafta parties thrown by a company that lost in every category, where the air feels like it's been sucked from the room, you can feel the festival's pain in those situations. Talent is paramount for festivals such as Cannes. They need to nurture and maintain those relationships in order to keep their red carpets well stocked.
Personally, I believe the proposal for simultaneous impact is a good one if Frémaux and Cannes can overcome the logistical challenges and implement it in the right way.
However, I think a simultaneous screening in the evening (even if Cannes pulls timings forward), without access to movies under embargo beforehand, is a terrible idea — not only because of the significant problem it would pose to trade magazines such as Screen and media outlets around the globe, who might not have enough time to run a review in their following day's edition, but for Cannes' own phenomenal power as a global amplifier for auteur-driven films.
The surge these titles get from their Cannes reactions is incalculable for industry, filmmakers, media and the festival alike, and anything that diminishes that amplification would damage the overall Cannes brand.
The obvious solution would be to screen Competition titles and embargo the reviews and social-media reaction until the start of the first public screening. Does this bring challenges? Of course, not least in wags setting up faux-social-media accounts to sound off anyway.
But Cannes has clout, and the power to enforce such an embargo. Berlin already has this policy in place, and not only does it give critics time to write a more considered review, it acts as a gesture of respect towards a filmmaker walking the red carpet on their first public screening. If a critic broke the embargo, Cannes and any other festival can remove credentials and restrict access. If Cannes goes down this road, it won't even require a significant restructure, merely a hands-on policing policy. (Although some critics might love the idea of a later start for the first Competition screening, especially by the fourth or fifth day of the festival.)
Today, the clamour to be first and loudest is intense and can unleash the worst instincts among some journalists. That's a fact of life that Frémaux knows he can't alter, hence his search for a solution. Giving critics more time to weigh in with considered opinions seems like nothing but a good thing. Some industry have thrown their weight behind the proposal because they say films are made for the public, which ignores the power of passionate and intelligent journalists across the board to get these films seen by the wider public.