The Joy director reflected on his filmography and his recurring collaborations.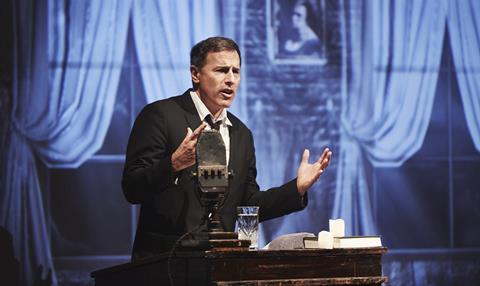 David O'Russell joined the honorary list of film-makers to deliver Bafta's annual David Lean Lecture on Saturday.
Charting his career to date, O'Russell said that the central theme spanning through his films such as The Fighter, Silver Linings Playbook and American Hustle was "salt of the Earth, ordinary people who become extraordinary in some way".
Joy continues this theme of transformation in the face of adversity, with Jennifer Lawrence playing a woman who for the first part of the film is invisible within her family, but rises up to become a powerful and independent.
O'Russell drew a parallel between Lawrence's character and Michael Corleone in The Godfather: "I've never seen a movie that is about a woman who is at the centre of it, who becomes the godmother of a family business." He also described Joy as fusing genres as "a gangster [movie] in a Western".
Talking about his recurring collaborations with Lawrence, Bradley Cooper and Robert De Niro, the director said: "If you're friends with somebody and you happen to like and respect each other, you can inspire each other. And if it's organic you just do it."
O'Russell also said that it was his son's mental illness that had inadvertently led to him directing Silver Linings Playbook, as well as introducing him to Lawrence and De Niro.
"[De Niro] and I bonded over our children, who'd faced these terrible troubles," he said.
O'Russell delivered his lecture on a stage that had been recreated to look like a set piece from Great Expectations, an homage to the David Lean classic that has inspired his career.