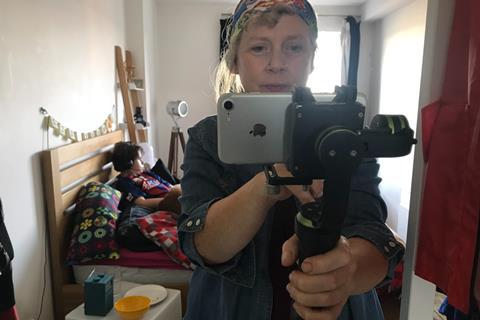 Even the lockdown cloud had some silver linings. One of them was the smartphone coming of age in filmmaking. Primetime TV shows were shot entirely remotely on smartphones (such as ITV's A Very British Lockdown); streamers commissioned smartphone films from top movie directors (such as Gurinder Chada's film for Homemade on Netflix); film students banged up in tiny apartments reached for their phones as a creative outlet in grim circumstances and some of the most creative filmmaking around emerged from new mobile-centric digital platforms.
The particular qualities of smartphones made their mark before the pandemic and will persist into the future because they make sense. Here is a camera you have on you every waking hour (particularly useful for longitudinal documentaries where you need to film over months or years). Technically it goes from strength to strength so that picture and sound quality and stability are now non-issues. Here is a camera that is discreet, unobtrusive and unintimidating. Its familiarity enables you to exploit grey areas of informality and access, to achieve an extraordinary degree of intimacy, to shoot things you can't really shoot any other way.
Victoria Mapplebeck, my co-founder at SMART – the new London International Smartphone Film Festival – managed to shoot (for her film The Waiting Room) the whole experience of being diagnosed with and treated for breast cancer thanks to her iPhone. The doctors felt comfortable with such quotidian equipment, in a way they never would with a crew, however small.
The ambiguity of the look of a smartphone shoot (at moments when you decide to ditch your gimbal and other additional gear) is very helpful – if people assume you're just shooting something with your phone in the way millions of us do every day, the filmmaker is able to look like an amateur while being an undercover professional, shooting professional quality footage. Apps like FiLMiC Pro give filmmakers far more control of the phone's camera by enabling them to set aperture, exposure and so forth.
In the same way that drones have rapidly replaced helicopters, phones are rapidly replacing satellite trucks. During the first lockdown, Shine TV shot A Very British Lockdown, a primetime series, using another app and innovative technical infrastructure, Live U. Developed originally for news gathering and sports reporting, it enables 4K live streaming over 4G/5G and remote production – in short, a kind of high-end Facetime, professional quality and plug-and-play. In the case of this series it meant contributors filming under lockdown could be directed from a makeshift gallery back at Shine. Contributors merely had to download the Live U app to enable the director to see what they were shooting live and have a talkback facility to enable better choice, framing and execution of shots by these non-professionals.
Shine came across the technology at IBC and applied it to mainstream factual entertainment shows like Hunted (Channel 4) and The Heist (Sky), so by the time the pandemic hit they were ahead of the game and well positioned to build a show around this phone-based technology. This deployment is emblematic of how smartphone shooting is reshaping television.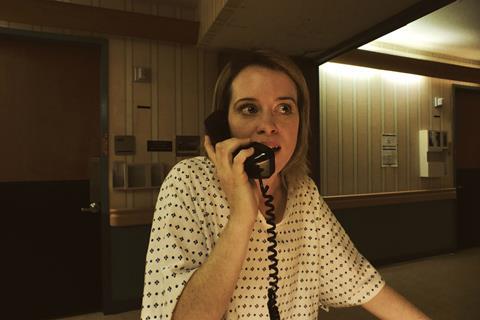 Meanwhile, in the world of cinema, prominent directors from Steven Soderbergh (with Unsane and High Flying Bird) to Luca Guadagnino (with Fiori, Fiori, Fiori) to Sean Baker have made some striking inroads into smartphone filmmaking. Kristen Stewart shone in exalted company when she made an outstanding episode of the Netflix series Homemade, also catalysed by lockdown. Sean Baker's Tangerine remains the poster child of smartphone movie-making as it clearly derives its energy and texture from the shooting format which reflects the street vibe of the film.
Smartphones chime in perfectly with the issues of diversity that have come to the fore in the industry globally in the last year. They offer an immediate solution as they provide access to production to people regardless of gender, race, social background, physical capability, mental wellness, nationality and age. With easy availability of the hardware, software and distribution platforms, it is purely vision and talent that become the telling factors. Meanwhile, training and the honing of craft remain as important as ever.
Smartphone filmmaking is a mind-set. It is the Just Do It of filmmaking. It is the punk spirit. It is freshness and immediacy. And as the technical capabilities of that machine in your pocket get better and better, it plays on the same ballpark as all other mainstream production.

Adam Gee is a former Commissioning Editor at Channel 4, Little Dot Studios and Red Bull Media House. He is co-director of SMART: the London International Smartphone Film Festival, which champions and showcases the best of smartphone filmmaking, and is taking place as a virtual festival in its first year from June 21-25. https://smartfilmfest.net/