SCREEN SUBSCRIBERS: Six points to remember when securing a distributor, according to Harbottle & Lewis associate Alastair Lorimer.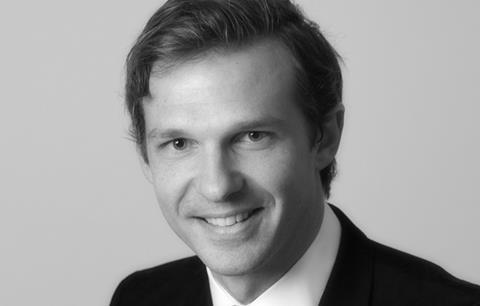 Securing a relationship with a good distributor is essential to ensuring that your film is seen by as many people as possible. But how much do you need to give away in order to get this exposure?
Here are some key issues to keep in mind.
1. Grant of rights
Distribution contracts generally include a right to distribute the film whether or not any agreed advance has been paid. Protect yourself against the risk of non-payment by providing that the distributor may only exercise rights once it has paid the advance, or by maintaining the right to terminate the contract (and prevent distribution of the film) in the event of non-payment. Watch out for "conditions precedent", as they may allow a distributor to delay complying with its obligations. Resist any suggestion that a condition precedent is in the distributor's sole discretion. Instead these should be objectively verifiable.
2. Sub-distribution fees
Check that the distributor does not have the ability to deduct additional commissions or fees levied by sub-distributors in addition to the agreed commission. Make it clear that the agreed commission is inclusive of all fees and commissions deductible by third parties, and ensure that "gross receipts" are monies "derived at source" (i.e. before deduction of any third party fees).
3. Sales and Distribution Expenses
Only direct, out-of-pocket, arm's length third party costs should be deductible. This prevents the distributor from deducting internal costs. Consider whether it is appropriate to limit the recoupment of expenses with a cap (e.g. 5% of gross receipts).
4. Sequels, prequels, spin-offs etc
Distributors will often argue for a first right of negotiation and a last matching right in relation to future films. Whilst a first right of negotiation is not unreasonable, an obligation to take every third party offer back to the distributor, so that the distributor can choose whether or not to match it, may deter third parties from negotiating with you in the first instance. It also commits you to a longer relationship with a distributor that may have underperformed in distributing the first film.
5. Clearing and paying residuals in respect of third party materials
Distributors will always insist that films are delivered fully cleared for distribution. If there are any exceptions (for example if you have only cleared music for a certain time period) you should make that clear, although distributors may require you to rectify any limitation which affects their rights before delivery.
6. Accounting and auditing
Last but certainly not least is making sure you get paid, regularly and correctly. Argue for quarterly statements and payments for as long as possible, reducing gradually, first to bi-annually, then eventually to annually. You will also need the right to inspect the distributor's records, and the costs of your audit should be met by the distributor in the event that it has made errors in excess of 5%.
The above is a brief guide only, and distribution agreements contain other terms a producer will need to consider.
Ideally you would get a lawyer involved at an early stage, as they can give you a sense of what is industry standard, as well as negotiating deal terms on your behalf and preparing a form of agreement.
Alastair Lorimer is an associate at London-based law firm Harbottle & Lewis