Tony Orsten, CEO of VFX specialist Imaginarium Studios, whose credits include Dawn Of The Planet Of The Apes, explains why film-makers need to think beyond content to be successful.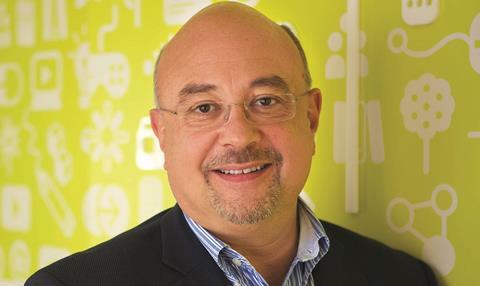 Once upon a time outputs for film-makers used to be very specific. You produced work for the big screen maybe, or for the handful of TV channels and that was that.
If you ever got your work seen, you were doing well, extremely well. Since then, the number of outlets for content producers has gone through the roof.
The good news is that there are far more opportunities for getting your work seen. The bad news is that there are fewer opportunities to get paid for your work.
The rapid growth of digital screen culture has shaken the industry in such a way that film-makers are now forced to think about how their work can be disseminated from the point of conception.
In this climate, it is no longer enough just to make great content alone. To survive, content makers now need to be several things at once: an entrepreneur, a self-promoter, an excellent negotiator and all the while a creative genius.
I recently judged the inaugural Smart Screen Creative Awards at Met Film School, and was struck by two things; firstly the innovative storytelling that these students were achieving at this early stage of their career, and secondly the students' understanding of the increasingly entrepreneurial nature of the industry.
If students are beginning to be taught how to navigate the changing industry at film school, the pressure is surely on everybody else to keep up. Every content producer, no matter what level of experience, needs to be growing their commercial acumen now, while not neglecting creative excellence. This is not necessarily an easy mix.
What is clear is that the UK's future talent pool is strong. But current market dynamics mean that the industry might not be able to take sufficient advantage of it.
Our ageing population is nudging the average age of audiences higher, and the shift is squeezing the space for bold, brave, cutting-edge programming. In this environment screen-media commissioners are under pressure to deliver tried and tested content from established producers.
Safe-haven content that is proven to work will pay its way, but where does this leave the next generation of screen creatives who are having to navigate this rapidly changing industry?
Being perceptive and adaptive to new market trends – such as the growing popularity of short-format, low-spec content – is certainly a skill worth developing. Similarly, getting your work seen by as many people as possible and learning to monetise your work effectively are skills that all content producers can benefit from.
However, with more and more content being put out there, the biggest thing that content creators can do to stand out is to focus on the very essence of good marketable content: its storytelling quality.
Being able to tell a story in a highly innovative way, while maintaining awareness of pressing industry dynamics, is what will allow your work to shine in these times of great change.