Screen's editor Matt Mueller discusses the US travel ban controversy.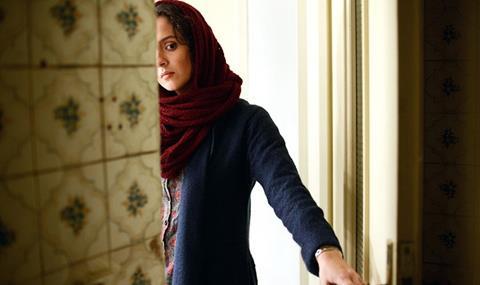 In outlining why he would no longer be attending this year's Oscars ceremony, Iranian filmmaker Asghar Farhadi, whose relationship drama The Salesman is nominated for best foreign-language film, issued some wise words: "Hardliners, despite their nationalities, political arguments and wars, regard and understand the world in very much the same way. In order to understand the world, they have no choice but to regard it via an 'us and them' mentality, which they use to create a fearful image of 'them' and inflict fear in the people of their own countries."
Farhadi applied that reasoning to hardliners in his own country, who over the years have had a suppressive effect on any Iranian directors they deem out of line. But of course he was mainly reacting to US president Donald Trump's executive order temporarily banning refugees and immigrants from seven Muslim-majority countries from entering the US. After the Screen Actors Guild Awards, when winners used their acceptance speeches to, in general, call Trump on his intolerant decree, the upcoming Bafta and Oscar ceremonies look primed for some very choice comments from the nights' winners.
In a short time, Trump has made a topsy-turvy world feel more dangerous by the second, while only amplifying the tragic situations of those he is targeting with his ban. Documentaries about Syrian refugees and migrants are a regular part of any major festival's programming these days — a tragic statement in itself.
Will there be ramifications for the US or international industry from a Trump presidency? He seems to have a lot of targets in his sights and it seems entirely feasible he could bring his 'America First' outlook to US studios over them taking big film and TV shoots out of the US. His belligerent attitude towards China could also have repercussions for US films showing in the country.
It was interesting to hear Rotterdam director Bero Beyer's comments opening this year's IFFR. Noting that this is a time of polarisation, political turbulence and deep "faultlines", Beyer called on "funders, politicians, sponsors, press, filmmakers, some might even say the cultural elite… to realise we too are part of something bigger".
Beyer suggested that living in what can best be described as our own bubbles makes it all too easy for the fault-lines to remain. Storytelling has always been, and will remain, one of the most important ways we come to understand views other than our own, even if it doesn't necessarily change our minds. But the huge variety of stories that cinema tells — as we have been privileged to see at the recent editions of Sundance, Rotterdam and Goteborg, and are about to watch in Berlin — are still the best reminder that opposing views and different identities don't automatically turn us into adversaries, whatever Donald Trump may think.
This year's Rotterdam yielded another important development for the European film industry: the signing of the Council of Europe's revised Convention on Cinematographic Co-Production. While only 10 countries were on hand to sign the new treaty, and thus the original agreement will still work alongside it as bureaucratic wheels churn in other countries, this key tool for co-production brings some important changes into play. For one thing, it's designed to make the co-production rules simpler for European filmmakers as well as those from further afield, with the treaty opened up to non-European producers for the rst time. This could make it easier for countries such as Canada, Argentina, Brazil and Mexico, which already work closely with Europe, to co-produce with European partners.
Another key objective of the new convention will be "to safeguard creation and freedom of expression and defend diversity in film", the Council of Europe has declared. These two ideas — freedom and diversity — feel more important than ever in today's climate.