Spall plays all 15 characters in Stephen Cookson's latest film.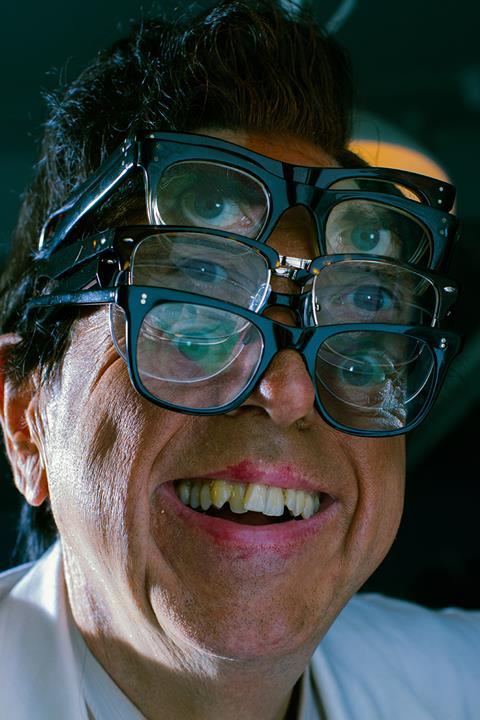 ScreenDaily can reveal the first image of Timothy Spall (Mr Turner) in British surreal comedy-drama Eye Digress.
The project, previously titled The Special One, began its London shoot on Aug 4 and will wrap next week.
Spall plays all 15 characters in the nightmarish tale of a man stuck in prison, riddled with delusions and hallucinations.
Spall and director Stephen Cookson (My Angel) have been developing the nucleus of the idea for a while. The script has been adapted by the pair from an original screenplay by debut writer Falcon Fields.
Speaking to Screen from the film's set, director Cookson revealed that filming Spall in 15 simultaneous roles had represented a unique challenge.
"The process is very intense," said Cookson: "Timothy wants each character to be real and three dimensional nothing gets overlooked. We rehearse and constantly re-write right up to the point before shooting.
"We also had to lock of camera positions which meant we were unable to shoot for periods of the day.
"This gives little time for me to consider some of the technical aspects of making the shots work and decide how we are going to piece them together in post. I have to reply of the DOP to and VFX supervisor to assist in these areas."
Eye Digress is set for a release in February 2016.